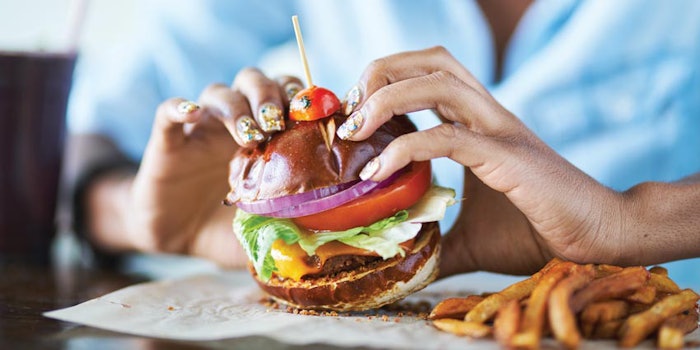 According to a report by Allied Market Research*, the savory ingredients market size is expected to reach $11,284 million in 2027 from $7,204 million in 2019, growing at a CAGR of 7.70% from 2020 to 2027. 
P&F+: With growing consumer demand for meat and fish alternatives, how has the formulation process evolved over the years?
Gilbert Verschelling [GV]: With consumer expectations evolving and becoming more sophisticated, it is no longer enough for products to just be plant-based. Today, they must appeal to a diverse array of preferences and requirements, which has accelerated product innovation and propelled exciting advances in formulation. With demand for appealing, stand-out plant-based products expected to continue an upward trajectory in years to come, formulators and food and beverage manufacturers must adapt to keep pace.
P&F+: Could you touch on some of the formulation challenges in meat and fish alternatives (i.e., texture/flavor off-notes)?
GV: The outlook for the plant-based meat and fish markets is promising, but there are formulation challenges that have, so far, proven difficult to overcome for many producers. For example, plant-based proteins can impart undesirable flavor off-notes; pea protein can bring vegetal "green" notes, while soy is often associated with more "beany" taste notes. It has long been commonplace to use sodium to overcome these obstacles and create the taste and texture consumers expect from these products. But as concerns are rising worldwide about high salt levels in people's diets, this is no longer an attractive option for brands. Managing sodium levels carefully, while addressing consumer preferences around taste, texture and nutritional value, can therefore be challenging for manufacturers of plant-based products.
The fibrous texture of muscle is also difficult to mimic with plant-based raw materials, which have a notably different composition to meat. Additionally, the fat in traditional meat products is released in a different way to the oils and fats imparted by plant-based protein during consumption, which can make it difficult for producers of meat alternatives to achieve the juicy textures that consumers expect. When it comes to plant-based seafood, emulating the tender, flaky texture of fish can also be complex.
The latest ingredient solutions, including taste ingredients, hydrocolloids and nutritional ingredient solutions can help producers overcome a diverse range of formulation challenges by masking off-flavors typically associated with plant-based proteins, managing sodium content and improving nutritional value. These solutions enable manufacturers to offer differentiated products that will stand out on shelves.
P&F+: Regarding label requirements, what are some factors flavorists/companies need to be wary of while formulating? How can this alter or affect a product?
GV: Today's conscious consumers pay more attention to labels than ever before and are increasingly looking for products that align with vegan, vegetarian, kosher and halal positionings. An average of 59% say they regularly check the labels on products they are buying for the first time. Creating products that cater to all of these preferences presents a complex challenge for producers.
Meanwhile, consumer awareness around nutrition is growing and people are increasingly prioritizing their health and wellbeing. Producers must therefore consider the nutritional value of their plant-based products. Unfortified meat alternatives are typically lower in nutritional value than their traditional counterparts, so manufacturers have an opportunity to differentiate their plant-based offerings by increasing nutrient levels with vitamins, minerals and customized premixes to bolster consumer appeal. They can also offer appealing nutritional label claims, such as "high source of protein."
Want to know everything going on in flavor & fragrance? Sign up for P&F+'s newsletter. You can also follow along on Instagram and LinkedIn.