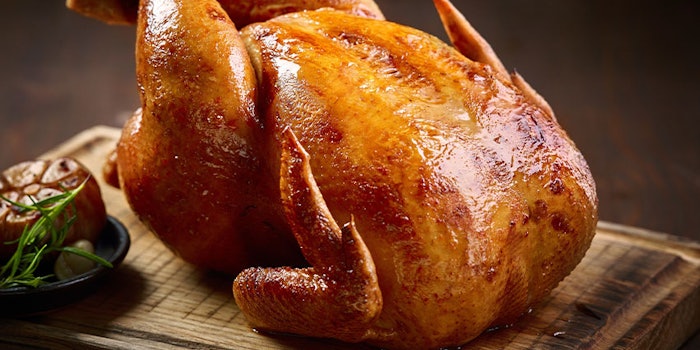 Mane has launched a natural roasted chicken juice and natural roasted onion juice in powder form.
Previously: Mane Sponsors Fist Virtual Cullinary Competition.
According to a 2019 online Mane panel, 32% of surveyed consumers in the United Kingdom, 40% in France, 42% in Germany and 59% in Spain expect chilled ready meals to be "made with only natural ingredients". At the same time, consumers ask for indulgent and traditional recipes.
Mane's new ingredients are 100% natural, concentrated and made with fresh raw materials They deliver a roasted culinary taste to processed meat, sauces or juices.
The taste comes solely from a singular raw material and its processing. Besides the chicken and onion, Mane is currently developing other references to expand the range.