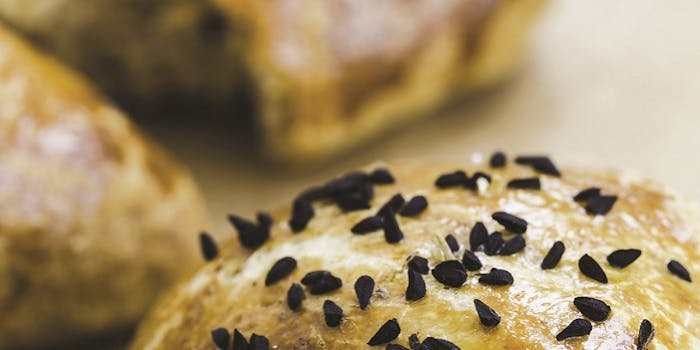 Recently, I received a package from my family of freshly-made pogaça (pu-ah-cha) a savory dough pastry found in the Balkans, Carpathian Basin and Turkey. In my case, this savory snack is of the Turkish variety, and filled with feta and parsley, browned and topped with black sesame seeds. Once I reheated them, the scent of buttery dough and cheese immediately transported me to the corner bakery of my grandmother's Göztepe neighborhood in Istanbul. The smell sparked vivid images of freshly-baked sweet and savory pastries in cases and shelves that surround the bakery's centerpiece: the oven. As I snacked in my Brooklyn kitchen next to my humble oven, I was transported to those comforting moments many years ago in the bakery, and rediscovered the power of scent and taste to transcend space and time.
Finding Comfort in Discovery
Comfort and discovery. They sound like two opposing directions: one rooted in familiarity and tradition, and the other marked by curiosity and new paths; yet they work well together in the senses. Comfort found in fragrance and flavor offer us the opportunity to revisit familiar memories in our lives that keep us grounded as we navigate towards the future. In this issue, master perfumer Jean-Claude Ellena takes us on a journey to Tunisia where he expands his own comfort zone to discover a new way to conceptualize the Middle East through scent (page 30).
How do you make an unfamiliar food, familiar? An influential discovery category is alternative proteins, where the familiar and comfortable element in these new foods is flavor. This issue, we explore the role reaction flavors play when formulating for plant-based products (page 38). Growing categories include meat substitutes (expecting to reach $6.43 billion by 2023a), plant-based milks and yogurts, as well as a rising consumption of oats, barley and rice. We're now seeing that all major food brands have at least one alternative-protein brand in their roster. We'll keep an eye on how nimble start-ups, large brands and even academia will work together to reach specific solutions and targets.
Finally, we travel to Colombia where P&F reported on the 2018 IFEAT in Cartagena, where speakers presented on the South American market, its innate aromatic botanicals and of course citrus (page 44). Speaking of citrus, this issue, we have a feature exploring its global availability and its impact on purchasing strategy (page 22). It's a great review of 2018 to help you make educated decisions for 2019.
I hope you enjoy this issue.
With warmth, comfort and discovery from Brooklyn,

Deniz Ataman
Managing Editor
Footnote:
a Markets and Markets report: Meat Substitutes Market Worth 6.43 Billion USD by 2023
Editor's Note: The reference section for Reimar Bruening's article was missing in the October 2018 issue. You can find the full page under the Footnote section in the article here. We regret the error.