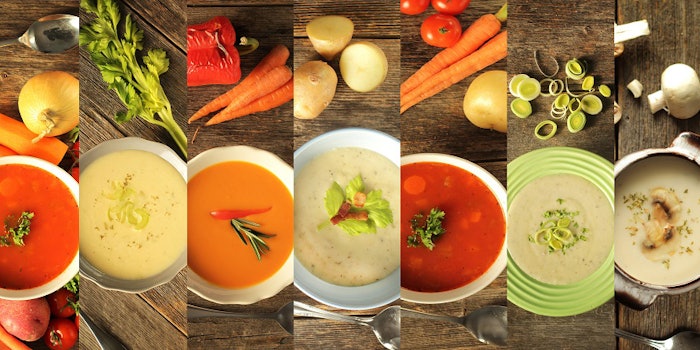 Symrise's marketing and consumer insights group has released Understanding Super Premium Soups, a study that highlights millennial consumers' perceptions and attitudes to the premium soup market.
Using an online and mobile platform to engage, consumers from key U.S. locations from New York to Seattle were surveyed about their behaviors and preferences for premium soup. The overall goal was to define what super premium soups meant for millennials, along with highlighting key drivers and perception of certain categories.
Respondents to the survey defined super premium soups as having both functional and emotional dimensions. Functionality was associated with positive product attributes like quality ingredients, authentic recipes and see-through packaging, while emotional dimensions explored consumers' comfort from soups. Similarly, consumers saw soup for its warm and cozy qualities and agreed that super premium soups should look and feel as if they were locally made.
Using research from the study, Symrise was able to create fully developed super premium soup concepts, along with providing solutions like its Discover Beef and Discover Chicken flavor collection.