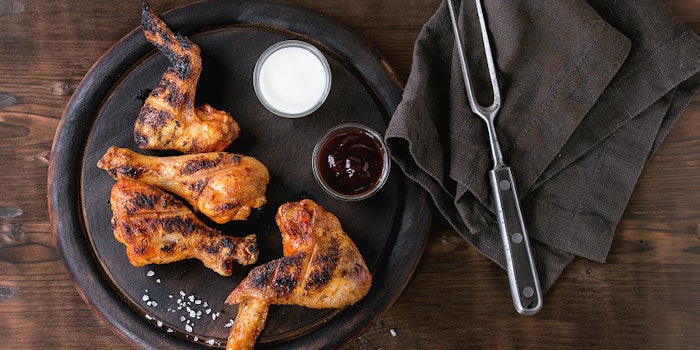 Symrise Flavors have launched Discover Chicken, a complete portfolio of natural chicken flavors.
"We are committed to the ongoing development of better, more authentic chicken flavors.  Our newest portfolio is available in various formats including shelf stable pastes. Spray dried varieties are also available upon request along with clean label carrier solutions," said Chris Santilli, Symrise's VP of sales, North America.
To create the flavor line, Symrise collaborated with Diana Food, which has been part of the company's organization since 2014. The flavors were designed to deliver chicken flavors without the inclusion of flavor enhancers, like autolyzed yeast extract, HVPs or MSG. Additionally, the flavors were created with real ingredients like chicken broth, meat and fat, in an effort to deliver authentic meaty characteristics.
"Authentic taste and improved thermal processing stability were achieved through Symrise's longstanding expertise in creating chicken flavor. Our latest expression of Discover Chicken reflects the synergy of our two companies, Symrise and Diana Food coming together," said Santilli. "Our most recent collaboration is the start of a comprehensive program to own chicken flavor and taste based on solid backward integration of sustainably and humanely raised US chicken. We truly understand chicken in its natural state and we're passing along this knowledge to our customers and their brands."