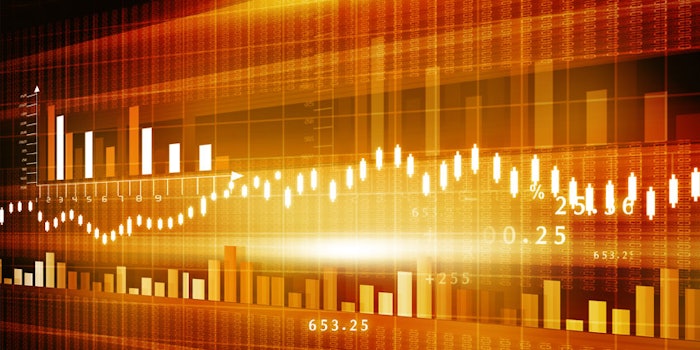 Throughout the third quarter of IFF's financial and strategic accomplishments, the reported net sales reached $777 million, showing a 2% improvement from last year's third quarter. Also, currency neutral sales increased 3% due to the acquisition of Lucas Meyer Cosmetics.
IFF's Financial Gains and Losses
IFF also experienced losses throughout the third quarter in both operating profit and earnings per share (EPS). The company recorded $124.3 million this year compared to the $156.7 million from last year. The currency neutral adjusted the operating profit with a 4% decrease. The EPS was recorded at a $1.31 per diluted share in 2015 while this year's record has noted a 1% drop down to $1.12 per diluted share.
IFF's Strategic Growth
Strategically, IFF has succeeded in multiple areas, preparing the company to continue growing through 2020. IFF's encapsulation sales grew to double digits for personal wash and home care. The sweetness and savory modulation portfolio is continuing its growth towards double digits also. IFF launched four new flavor modules along with commercializing a captive fragrance ingredient.
IFF's Global Success
IFF explored growing its business throughout the world with success in the Middle East and Asia in both flavors and fragrances. There was a more than 6% increase in fabric care in the U.S. and home care increased by double digits in Greater Asia. The company also achieved growth in both its regional and global accounts while it accomplished being the first flavor and fragrance company to join the World Economic Forum. The World Business Council for Sustainable Development executive committee elected IFF as a member this quarter.
"For the full year, despite challenging conditions given a higher level of economic uncertainty and limited volume growth by many consumer packaged goods companies, we are pleased to say that we are in a position to deliver solid top- and bottom-line growth in 2016," said Andreas Fibig, chairman and CEO of IFF.
The Future of IFF
Looking towards quarter four, IFF will have acquired David Michael in order to improve the U.S. flavor businesses. The company will also be intending to purchase Fragrance Resources to strengthen IFF in both the U.S. and Germany.
"Longer-term, we believe that our investment in innovation will enable us to accelerate sales performance while simultaneously driving productivity improvements to ensure sustainable profit growth. We're confident that by doing so, the cumulative benefits will lead to improved value creation for our customers, employees and shareholders," Fibig said.