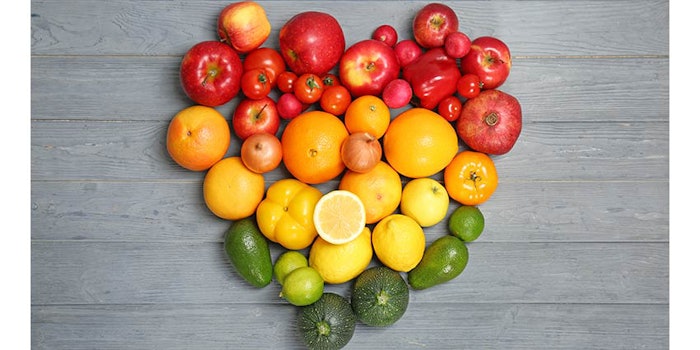 Symrise Nutrition/Diana Food Canada Inc. has announced the launch of the NSERC-Diana Food Industrial Research Chair on Prebiotic effects of fruit and vegetable polyphenols (PhenoBio) and a Collaborative Research & Development (CRD) program to explore the effects of polyphenol and probiotic combination on gut microbiota.  
Co-funded by the National Science and Engineering Research Council (NSERC) and in partnership with the Laval University (Québec), the programs will explore the positive effects of natural extracts containing specific polyphenols on the gut microbiota. The two 5-year research programs include a more than $3 million investment over five years and are designed to generate evidence supporting the development of new natural food ingredients to promote human health.
Experts are beginning to understand the essential role of gut microbiota on preventing chronic diseases, such as obesity, and the importance of a balanced diet in maintaining health. Consumption of fruits and vegetables is linked to the benefits attributed to the fiber and polyphenols they contain. The understanding of these effects is a promising area of research that would not only help to explain the impact of fruits and vegetables on health, but also open the door to the development of effective new dietary supplements or functional foods.
Related: Symrise Explores the Craft Food Consumer
Directed by Yves Desjardins from the department of phytology in the faculty of agricultural and food sciences at University Laval, the program will identify how specific polyphenols found in certain fruits and vegetable reciprocally interact with the gut microbiota, using advanced technologies such as metabolomics and metagenomics. There are two objectives—to develop innovative technologies to extract concentrate polyphenols and to demonstrate their prebiotic impact.
"Through the CRD platform, we will develop combinations of polyphenols and probiotic bacteria in order to assess their effect, understand their mechanisms of action and demonstrate their effect on the gut microbiota," said Diana Nova scientific and innovation director Denis Guyonnet. "In each program, we'll be looking for ways to use coproducts such as banana peels from the Diana Food plant in Ecuador, as well as local Nordic berries like cloudberries. Valorizing by-products constitutes also a major interest of Diana, echoing at the same time its historical sustainable way of working."