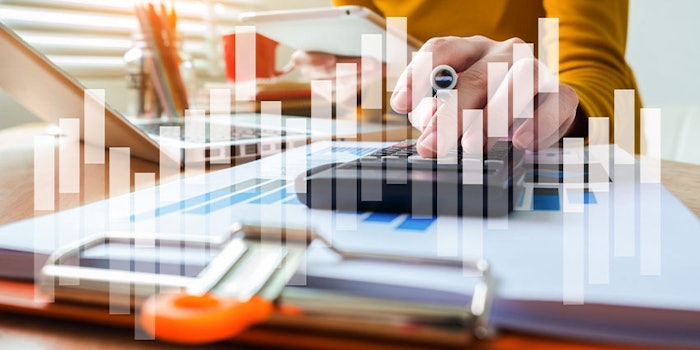 DSM has reported its results for the first half of 2020, maintaining minimal declines in a challenging COVID-19 environment. Group sales were down 1% and adjusted EBITDA declined 4%.
Adjusted net profit decreased 4% to €399 million with a net profit of €270 million and an adjusted net operating free cash flow of €342 million, up 33% year to date. The interim dividend was reported at €0.80 per ordinary share.
Previously: DSM, Avril Launch Joint Venture: Olatein.
Nutrition sales rose 6%, with organic sales increasing 5% and an adjusted EBITDA growth of 5%. The segment delivered organic sales growth of 9% (including an up to 2% COVID-19 effect), with a very good performance in human nutrition (11% organic growth) which saw additional COVID-19 driven demand across all end markets.
Part of this was driven by stocking (especially packaged foods in food and beverage and early life nutrition), while end user demand for immunity-optimizing products remained strong.
By the end of the quarter, human nutrition saw more normalized trading conditions. Animal nutrition (9% organic growth) saw continued overall solid business conditions, though the large stock building effects of Q1 began to partly reverse in the second half of the quarter.
DSM's outlook for 2020 remains unchanged as the group expects nutrition to deliver at least a mid-single digit increase in adjusted EBITDA, but, given current limited visibility in materials, the overall earnings outlook remains suspended.
Geraldine Matchett and Dimitri de Vreeze, Co-CEOs, commented: "Our teams continued to successfully navigate the challenging global environment, with Q2 developments in line with the expectations we set out in May. Business conditions for nutrition were good overall in the first half, with spikes in demand for animal nutrition in Q1 and human nutrition in Q2 as end-markets reacted in response to COVID-19. Trading conditions in materials deteriorated abruptly at the end of Q1 as customers' operations and end user demand were impacted by COVID-19, with these effects continuing throughout Q2.
"Having taken early actions to limit capital expenditure and minimize operating costs in materials, we have now also initiated the next phase of our profit improvement actions aimed at delivering annualized recurring savings of €25-30 million.
"Early in the year we launched the Fit for Growth program in nutrition. The new organizational structure, which enables a more differentiated go-to-market approach, is in place and we are now working on further building out our specialty business. Our recent acquisitions all add to our specialty solutions offerings, accelerating our growth strategy.
"The global human impact of the COVID-19 pandemic is a clear lesson and therefore we have joined several of the 'Build Back Better' initiatives. As a purpose-led organization, we believe it is more important than ever for the world to commit to a more sustainable, fair and resilient future."
Erber Group acquisition
On June 12, 2020, DSM announced the acquisition of the majority of assets of the Erber Group, an important step in the expansion of its specialty animal nutrition and health solutions, for an enterprise value of €980 million.
Biomin and Romer Labs, the acquired businesses of the Erber Group, will give DSM the market leadership in mycotoxin prevention, consolidate its position as one of the world's largest suppliers of eubiotics to animals and bring a complementary capability in diagnostic technology and innovative testing solutions.
The acquisition is expected to complete in Q4 2020 subject to regulatory approval. To finance the acquisition, DSM has issued two long term bonds for €1 billion.
The complete financial statements can be found on DSM's website.