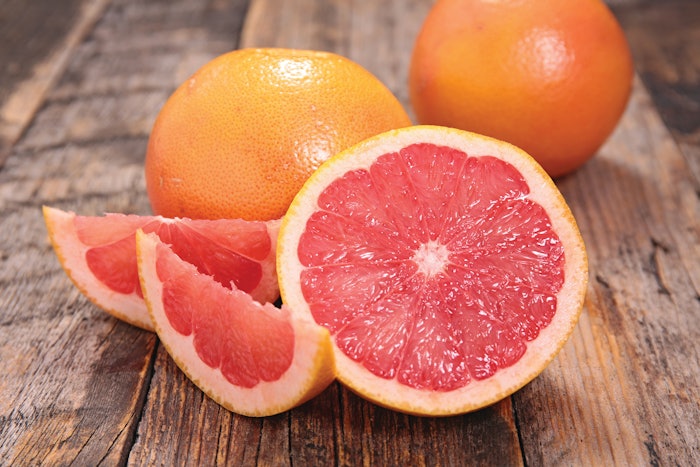 Grapefruit is known for its succulent, sweet and slightly bitter character. It is almost unparalleled in its ability to refresh. Its tonality is sophisticated, and its flavor is a consumer favorite in sparkling and still beverages. The fruit is revered in many countries and cultures and is a staple of the mixologist's palette. Grapefruit is loaded with vitamins C and A, and rich in fiber, so the word "grapefruit" benefits from its healthy connotation.
But what makes that signature character that grapefruit is known for? As early as 1949, Ernest Guenther, Ph.D., had identified several compounds from grapefruit oil in The Essential Oils Vol. 3.1 For 15 years following this seminal work, the characterizing compound responsible for grapefruit flavor remained a mystery.
References
E Guenther, Oil of Grapefruit, in The Essential Oils Vol. 3, Malabar FL: Robert E. Krieger Publishing Co. (1949) pp 347-357.
WD MacLeod and NM Buiges, Jr., Nootkatone, a new grapefruit flavor constituent, J Food Sci 29(5) 565-568, (1964).
For the full article, please check out the Perfumer & Flavorist+ December 2022 issue, titled, "The New Nootkatone: Reducing Dependence on Citrus Oils While Preserving Signature Taste."