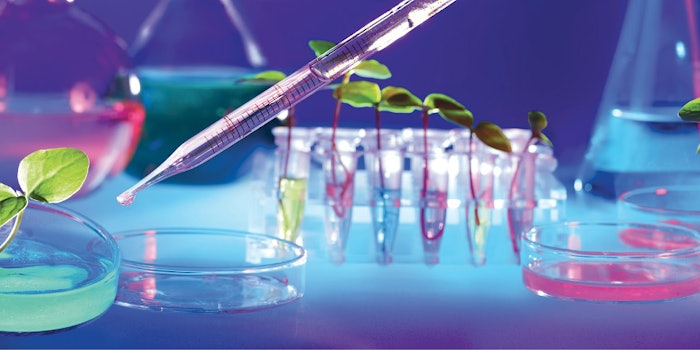 This jointly written article addresses three prevalent themes that have occurred in the relationships between the production of value-add ingredients and flavor and fragrance (F&F) end-market users. Firstly, we have broadly attempted to analyze the relative impact of both F&F captive usage, as well as third-party ingredient sales on the product portfolio mix across the F&F industry. Secondly, we have sought to understand the rationale behind F&F business diversification towards the vertical integration of ingredients and to put into context those factors that have influenced this movement, such as increasing consumer demands for naturals, providence and sustainability; securing strategic access to the raw material supply chain and seeking new product delivery channels, which may allow closer customer intimacy. Lastly, we investigate the success of vertical integration, which has mostly been achieved through M&A activity, and consider the key drivers that may influence future investments.
Vertical integration of ingredients within the F&F industry is nothing new – indeed many of the most successful F&F companies have its history firmly rooted in the production of raw materials in some shape or form, whether drawn from the chemical background of, say, IFF or Symrise's corporate predecessors or MANE's strengths in natural fragrant materials sourced from the regional flowers and plants of Grasse. However, after a period of seemingly strong strategic focus on final product applications and customer end-user markets by some of the largest F&F participants, a new trend towards "vertical integration" through strategically-targeting and absorbing – via acquisition of alliance - a wider value-add ingredients portfolio into the mainstream F&F competence base has emerged.
What Defines an F&F Ingredient?
In order to better understand why the inclusion of ingredients is becoming ever-more prevalent in the strategic thinking of F&F companies, we must first define the term of reference: "ingredients" is most commonly defined as constituents used in the production process, which often become part of the end-product. Functionality has become a critical part of the end-product value-proposition further defining the category between value-add ingredients and basic commodities.
The definition of ingredients used in the F&F process is equally latitudinous. The more traditional definition of ingredients would include:
Basic raw materials, drawn from natural ingredients (e.g. plant or animal sources), which are used for further development in the production of flavors or fragrances, and aromatic (chemical) ingredients (both natural and synthetic) used by the fragrance industry
Product ingredients developed from basic raw materials where a value-add process has occurred (e.g. natural extracts, functional ingredients and compositions)
Manufacturing process ingredients (e.g. distillation, extraction, mixes and encapsulated products, etc.)
However, the traditional definition has become somewhat blurred because of the various strategic portfolio expansions undertaken by F&F companies: entry into new markets (such as cosmetics, pharmaceutical, pet food palatability etc.) and its link to expanded applications and functional delivery systems in areas such as savory solutions, pigments, actives, fragrance biotech, menthol etc., have exponentially expanded market size and definition further.
Consumer demands for natural products (and the consequence of customers seeking F&F to invest in additional research) has influenced market boundaries and also placed a spotlight on the issue of consistent regulatory standards across the ingredients industry – particularly as to what qualifies a natural ingredient to be labelled as natural, creating continued confusion for both suppliers and buyers. Increasing demands for the use of naturals and adoption of green chemical principles in cosmetics and fragrances – for example some 54% of raw material volumes now used by L'Oréal are renewable, mostly of plant origin – will no doubt create future regulatory ambiguity as well as offer superior opportunities for those progressive F&F houses investing in the sector, such as Mane's Green Motiona. Additionally, movement towards the identification of ingredients that offer a health benefit is shifting the market towards pre-pharmaceutical grade health products and is requiring the adoption of greater scientific practices (including patent usage) within mainstream F&F.
Measuring the Relative Impact of Ingredients
When Leffingwell started tracking the F&F industry around 20 years ago, we realized that a number of corporate financial adjustments needed to be made to understand the true F&F market picture (e.g. Quest's sales were discounted by around 50% to account for non-F&F items and Sensient's sales by 23% to account for dehydrated vegetables). Twenty years on the role of ingredients in an F&F portfolio has become increasingly strategic, albeit the purist does not recognize them as F&F sales per se. Unfortunately, it is still difficult to analyze the impact of ingredients on the F&F industry as a whole through corporate financial analysis alone. The hindrance to undertaking such meaningful analysis includes the different treatment of statutory reporting undertaken by each F&F company, both on a yearly basis and also internally-driven changes to their reporting procedures over time (although in recent years, producers such as Symrise and Sensient have become more transparent towards F&F disclosure, a fact much welcomed by Leffingwell).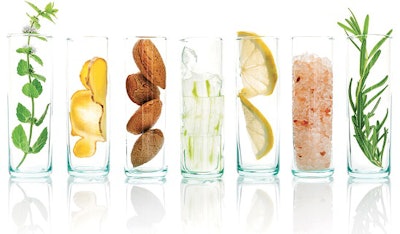 Corporate secrecy is another factor: for example, reporting classifications will rightly ignore internal captive-use ingredients and only focus on third-party sales disclosure; and the disclosure of fragrance ingredients sales is generally more likely to be disclosed than corresponding flavor ingredients, which are commonly wrapped up in the headline disclosure. Analysis from statutory accounts alone is thus only likely to prove somewhat directional and even then the relative sales ingredients percentages disclosed at a group level can be misleading. This is evidenced best perhaps by IFF who widely diversified its business mix towards (aromatic) ingredients after the 2000 acquisition of Bush Boake Allen. The company stated in its 2003 report that "ingredients/fruit" accounted for some 18% of sales in comparison to its 2016 disclosure that "fragrance ingredients" accounted for only 10% of group sales (which includes several interim ingredients acquisitions, including Aromor in 2014). As this demonstrates, the reporting classification and the nature of the ingredients disclosed has changed over time.
The true size of the ingredient market will also encompass not only sales of materials that are not considered true F&F ingredients but also sales of true F&F materials that go through several hands (e.g. Vigon where they buy and resell products to many others). The same principle will apply to the essential oils, extracts market etc. where material may pass through several hands (to be blended, purified etc.). To understand the impact of value-add ingredients vertical integration, our analysis will, therefore, have to rely on more tangible benchmarks to understanding the impact of ingredients in F&F, drawing upon senior executives vision statements, group strategic objectives and, of course, the tangible undertaking of M&A and other forms of strategic alliances. The benefits of this approach also allows us to better understand the strategic rationale behind these moves, which are more often driven by end-customer and ultimately consumer demands.
Who is Making the Critical Invisible Ingredients Visible?
Between 2010-15, there was a steady rise in the number of ingredients transactions annually, which fell back to around 40-50 deals p.a. As F-1 highlights, F&F sponsored transactions have accounted for around 40-50% of all ingredients deal activity annually. Interestingly, since 2011, at least half of the F&F deals undertaken have a strong element of F&F ingredient activity. In part, this is due to the lower level of tradable end-user assets available to the market over the period, and the strategic trend towards F&F ingredients acquisitions is clear.
Analyzing ingredients valuations by most metrics and over almost any period of time, it is clear that situations involving F&F generally tend to be valued at a price premia above that achieved by their general ingredients peers (excluding particularly specialized value-add ingredients situations). Over the past five years, this distinction has become more prevalent with the leading F&F companies' share prices and their associated financial EV/EBITDA metrics rising twice as much as ingredients peers. The direction is also true for private transactions. Even though prices paid for ingredients situations have increased, it remains generally common for the ingredients transaction to be executed at a multiple less than its (listed) F&F acquirer – except perhaps for those transactions in the active ingredients/cosmetics space where scarcity value and future growth opportunity has resulted in a competitive price paid.
As F-3 displays, the Leffingwell leaders have been major deal protagonists, particularly for F&F ingredients, for over the past decade.
Of the top four F&F producers, Symrise is a leading protagonist of ingredients diversification and the most successful in expanding portfolio mix, rightly claiming its status "Diversifying Success. Successfully Diversifying." It also forms the most transparent illustration of the role of ingredients within a leading F&F house. Whilst some commentators may focus on their more recent, higher-profile moves, such as the 2014 Enterprise Value (EV) ca.e1.3 billion purchase of Diana Group, which bolstered its position in sensorial and functional solutions for food, pet food, baby food and cosmetic ingredients or its 2015 EV $397 million acquisition of Pinova Holdings adding menthol-complementing cooling substances. Yet, Symrise's portfolio transformation is not based on two opportunistic auction processes alone but appears to form part of a methodically progressive ingredients strategy: the Symrise "AND" concept of taking conventional ingredients and adding additional ingredients, technology and/or functionality to produce innovative products with additional benefits was a pillar strategy of their IPO way back in 2006. Symrise also undertook a number of additional ingredients acquisitions (e.g. pure botanical extracts producer Kaden Biochemicals in 2006 or the 2007 acquisition of Aromatics S.A.S.), as well as entering into a plethora of joint venture and alliances with other ingredients operators. Selectively pruning non-strategic operations have also been undertaken, such as the sale of Pinova Inc. adhesives and coatings activities contained into Dérivés Résiniques et Terpéniques in 2016. In light of the 2017 BASF citral manufacturing facility fire and the subsequent global impact on synthetic cutral and isoprenol-based aroma products raw material supplies, the vertical addition of Pinova in Symrise seems farsighted.
Possibly invigorated by the Diana Group integration process, Symrise also chose to capitalize on its enhanced natural extracts and functional ingredients platform and adapted its reporting structure to reflect new business mix, splitting its previous flavor and nutrition segment into two new reporting divisions, flavor and nutrition. Whilst this change makes it somewhat difficult for the commentator to analyze the micro-effects of the change over time, the overall positive effect of the diversified portfolio at group level is clear. For example, in 2006 Symrise reported ca.e1.3 billion of sales split 47:53 between the then reporting divisions, flavor and nutrition and scent and care, generating a 17.9% group EBITDA margin, whereas in 2016 group sales had risen in excess of e2.9 billion with nutrition accounting for nearly 20% sales. Furthermore, even accounting for the Pinova Group acquisition, scent and care's relative group contribution had fallen to just over 45% and nutrition's to 23.2% EBITDA margin contribution exceeding the returns of its two sister divisions.
Not all F&F ingredients deals have been on the scale of Symrise-Diana, although most of the larger F&F houses have now chosen to diversify towards ingredients to differentiate and gain a competitive advantage in an otherwise crowded marketplace (see F-2). Obtaining direct access to scarce raw materials offers an F&F producer more sourcing choices and increases overall image and credibility with customers. Vertical integration can enhance the overall quality of ingredients manufactured through increasing controls over quality and manufacturing costs. A sustainable value-chain allows superior raw material provenance and traceability coupled with the reassurance that further investment into developing tailored solutions will be sourced with captive raw materials. For example, in menthol and spice oil Mane's 2014 successful equity partnership with Kancor, its long-term Indian supplier; or Firmenich's joint venture with Essex Laboratories in 2016 (who have also launched a similar partnership with Jalalli Agarwood in Bangladesh to sustainably harvest Oud).
F&F's direct investment into savory solutions, as a way of capturing the delivery system and adding value-add to the ingredient, is another aspect of vertical integration. Strong protagonists in this area include Mane's 2014 acquisition of Cargill's texturizing compounds business or, more recently, its Deli Spices partnership, and Givaudan's purchase of Spicetec flavors and seasonings from ConAgra.
Active ingredients have also gained considerable strategic attention in recent years, with deals such as IFF's acquisition of Lucas Meyer and Givaudan's purchase of Soliance, sometimes at commanding prices. Biotechnology deals are also impacting F&F to a greater extent, such as Robertet's partnership with Ginkgo Bioworks to produce ingredients such as rose oil via fermentation.
The drive of the Leffingwell leaders towards ingredients diversification is perhaps nothing new to a number of independent F&F manufacturers who have developed a position of strength by linking flavors knowledge to focused ingredients specialization and creating a profitable market position with strong barriers to entry. The business models adopted by these champions differ but each involves developing a strong understanding of the ingredients value-chain and magnifying a certain aspect of it on its addressable market, whether geographic or by application.
Latin American leaders Duas Rodas and Saporiti, for example, have operated a diversified ingredients model for decades offering products such as stabilizers, bases and emulsifiers. In Turkey, Aromsa's deep knowledge of sauces, fruit and natural extracts has also sustained its strong regional position, whilst its larger international competitors look on with admiration at its established market position. The market also rewards independent F&F companies who have developed niche product or application specialization. For example, a Virginia Dare or National Fruit Flavor's focus on a deep understanding of certain raw material ingredients, or the approach adopted by companies such as Bell Flavors & Fragrances or FONA International to focus on certain areas of sector applications, have allowed them to successfully penetrate some of the largest FMCG accounts and continue to flourish independently in one of the world's most competitive flavors markets. The attraction of these niche independent flavor specialist houses has, of course, not gone unnoticed by the consolidating market leaders; several former independents have chosen to sell to larger rivals, such as A.M Todd, the mint specialist, selling to Wild in 2011. Other operators, such as an Ungerer & Company, have also successfully differentiated their portfolio through the broad offering of both end-user flavor and fragrances combined with supplying raw materials and ingredients to both industries.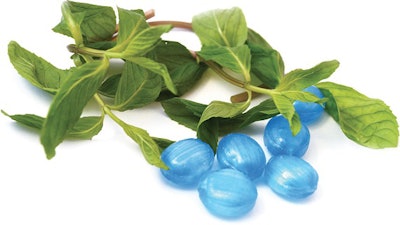 Many houses with a background in raw material and adjacent value-add ingredients have chosen to utilize its knowledge and diversify downstream towards F&F. Döhler with its background in fruit raw materials and blending has made meaningful strategic moves into value-add natural and botanical extracts (such as its purchase of Afriplex in 2014 and Teawolf in 2016), as well as systems and solutions areas, although they have not yet made a meaningful move into the mainstream flavors market. ADM's e2.3 billion acquisition of Wild added flavor systems, fruit juice concentrates and blends to its wider portfolio of specialty starch, sweetener and agri-based ingredients. Indeed, Kerry Group's methodical strategic development from a dairy ingredients business to a globally-leading integrated taste and nutrition platform with sales of over e6.1 billion is possibly the most impressive transformation of an ingredients company entering the mainstream flavors market – achieved through the execution and successful integration of over 100 M&A transactions. Equally, observers should be mindful that not all ingredients platforms have been successful owner-operators of flavor companies, notable examples being the portfolio's disposals of Cargill flavors to Kerry Group or Danisco flavors to Firmenich.
There are several sub-sectors within F&F ingredients that add considerable value to the industry but remain relatively untouched by F&F leaders' consolidating approaches. Specialty ingredients suppliers who produce high specification products backed by technical expertise and a tailored approach to customer requirements have remained somewhat immune to the M&A trend, even though several of them would make attractive additions to an F&F ingredients portfolio. The plethora of essential oil and aromatic producers worldwide still largely (but not wholly) remain independent of F&F consolidation moves, albeit that several majors have made investment into sourcing certain strategic raw materials, such as Givaudan in Haitian vetiver or Venezuelan tonka bean. However, we have yet to see even the most avid F&F vertical integrator directly "touching the soil," even though the perfect raw materials storm may lie not too far ahead: rising consumer demand for natural raw material in fragrances, cosmetics as well as flavors against a backdrop of fewer people choosing to produce essential oils, shortening the supply chains' squeezing margins, environmental issues forcing producers to close rather than upgrade and traditional raw material export markets, like China and India, now becoming net importers. With the essential oils industry as a critical component for FMCG manufacturers, particularly the big four, will this issue prove to be a future trigger factor for progressive F&F companies to further support their customer base?
We are somewhat observing a reversal of history across F&F with vertical integration reverting most majors back to their historic chemical or natural routes, and several companies moving ever-closer towards high-end pharmaceuticals, the domain of former F&F house owners. Visually, it may seem as though the industry has undergone a torrent of F&F ingredient deals, but in reality, deal flow is a mere trickle compared to the overall size of the ingredients market with those transactions deals witnessed selectively targeted towards the value-add side of the ingredients spectrum and driven by wider factors, such as consumer demands for naturals, provenance and sustainability. Ingredients are generally difficult to standardize and therefore their adoption within F&F houses have tended to favor localized flavor usage rather than the global approach of fragrances, although increasing consumer pressures may force this thinking to change in the near future. We have also yet to witness a mega-merger between a Leffingwell leader and a sizable general ingredients house that, may, offer both parties strong advantages. The market advantages for F&F houses to undertake selective vertical integration of value-add, complementary ingredients is clear and we should expect this trend to continue in the future.