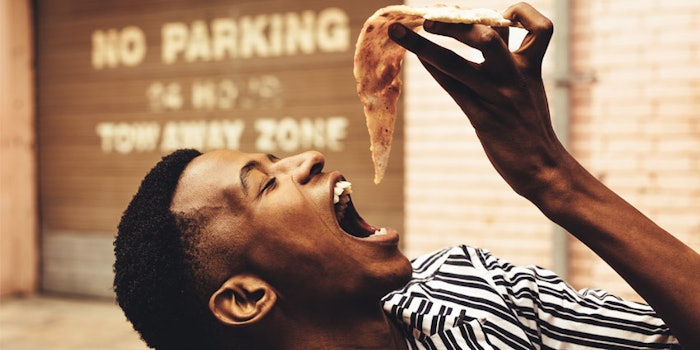 Flavorcon Virtual 2021 will explore the latest trends and opportunities in the evolving flavor industry. While the status of in-person events is still in flux, Flavorcon 2021 provides a safe, virtual way to experience the interactive conference from the comfort of your own home, office or even your couch.
>>>Registration is now open.<<<
Produced by Perfumer & Flavorist+, Flavorcon is a global, interactive conference for flavorists, product developers, R&D leaders, food scientists and consumer packaged goods professionals designed to support sensory innovations and better-for-you breakthroughs for the flavor, food and beverage markets. This year's installment is set to feature presenta­tions followed by a live Q&A with flavor experts on various facets of the industry.
1. Celebrity Chef Appearances
The beauty of virtual conferences is the ability to have some celebrities pop in! Ray Lampe, aka Dr. BBQ, will join moderator, Jenna Rimensnyder, to welcome guests to the event and discuss why flavor—and the community it provides—is more important than ever as the world begins to assimilate to a post-COVID-19 environment.
2. Solidifying Sustainable Practices
With a heightened focus on sustainability, companies across the F&F industry have been making headlines with new eco-friendly initiatives and practices.
During Flavorcon Virtual 2021, flavor experts weigh in on the opportunities and challenges regarding sustainability from sourcing to flavor formulation and production.
EV Biotech's Dmitry Bachin, Ph.D., gets technical in "Sustainable Flavors: Reevaluating Traditional Production Methods." Bachin digs into the benefits of engineered microorganisms for flavor production and compares its nuances to traditional methods such as plant extraction.
IFF's Eric Besset supplies insight in "Upcycled Flavors" highlighting sustainability and upcycling and how they benefit the industry supply chain. Besset provides a snapshot on key aspects of botanical extracts supply management, source of cost impacts and how sustainability and upcycling are tools to alleviate some of these issues.
In "Flavor Development with Sustainability in Mind," Flavor Producers LLC's Tony Moore explores what factors flavorists must consider when creating "sustainable" flavors. From sourcing to sustainable practices during the development process, Moore sheds light on possible opportunities and challenges for companies seeking sustainability.
In order to provide insight from consumer brands, P&F+ has tapped AVEC Drinks co-founder, Alex Doman to discuss the product creation process based on trends and sustainability practices, as well as the future of the industry.
For the full article, please check out the Perfumer & Flavorist+ October 2021 issue.