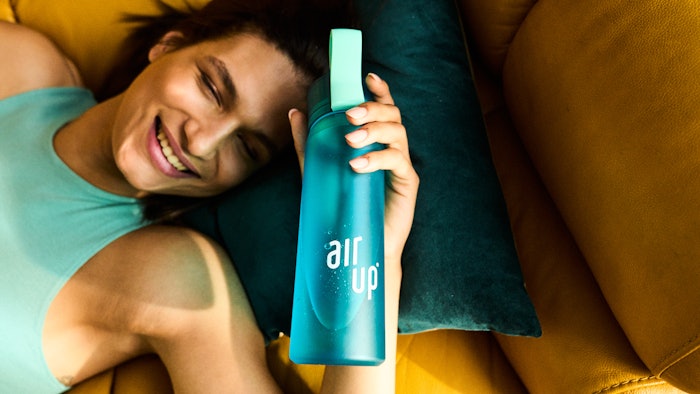 C/O AIR UP
Air Up (stylized "air up") is a scent-flavored hydration company that created a refillable drinking system that enhances water with scent. The brand's flavor pods are available in 10 varieties and formulated without sugar, calories or additives. 
Related: Air Up Launches Scent-Flavored Hydration in United States
To learn more about the company's launch and technology innovation, Perfumer & Flavorist+ connected with co-founder, Lena Jüngst.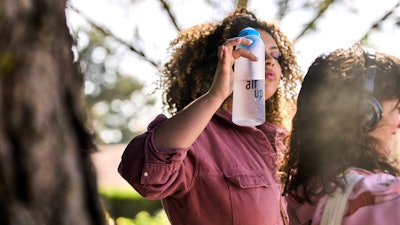 What was the drive behind launching air up?
Lena Jüngst [LJ]: The idea for air up was first formed in 2016 by myself and another air up founder, Tim Jäger. We were working on our bachelor thesis, "Neuroscience meets Design," analyzing one of the greatest social challenges of our time: unhealthy nutrition. Today, with an estimated 75% of Americans considered to be chronically dehydrated, we remain committed to our founding principles of inspiring change and delighting the world with revolutionary and exciting scent-based hydration options.
How did the flavor technology come about? Can you give us some insight as to how it works?
LJ: In order to bring the flavors to life and an initial prototype to the market, Tim and I brought in food technology, nutrition, and business experts—one of which was the chef of a Michelin Star restaurant, Fabian Schlang. Fabian and food scientist with a just completed master's thesis on the power of aromas in 2017, and together, the three of us teamed up with Jannis Koppitz, a serial entrepreneur and friend of mine, to begin exploring the possibilities of a revolutionary drinking system. By 2018, Simon Nüesch had joined our team.
Our one-of-a-kind drinking system transports carefully-crafted flavors from our flavor pods through the mouth all the way to your olfactory receptors—where your brain perceives the smell as taste. This is called the retronasal effect. Retronasal olfaction is the perception of odors emanating from the oral cavity during eating and drinking.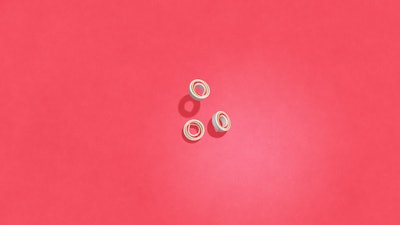 Did you work with a flavor house to craft the flavors? If so, how did that relationship come about? Can you share some insight into how the partnership works?
LJ: air up works exclusively with professional flavor houses in Germany for flavor development and back in the day, we simply came knocking on their doors and asked whether they were interested. The suppliers we have onboarded today saw the great potential this drinking system offers. For us, our supply partners are an essential part of our development work and we develop flavors in close collaboration. It is important to understand each other on a sensorial level and communicate in the same flavor language, almost like in a relationship with your significant other.
It is of great importance to use only natural and high-quality food flavors. We carefully select, test, and choose specific flavors with the help of the flavor house to ensure we're producing flavors that deliver the best experience that our customers will love. We look to curate diverse, creative flavors to develop an amazing sensory experience for everyone.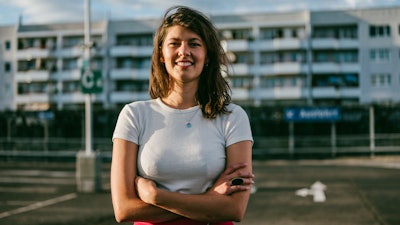 Lena Jüngst, Co-Founder & Chief Evangelist, Air Up
Lena Jüngst is the co-founder and chief evangelist of air up*. In 2016, while Jüngst was a product design student at the University of Schwäbisch Gmünd, she and the brand's co-founder, Tim Jäger, created a prototype for air up during their Bachelor thesis on the topic "Neuroscience meets Design." Four years later, in July of 2019, they launched the product in Germany and the company has since expanded rapidly into ten countries, grown the company to over 300 employees and acquired millions of global customers.
*Air Up is a registered trademarked company 
Want to know everything going on in flavor & fragrance? Sign up for P&F+'s newsletter. You can also follow along on Instagram and LinkedIn.