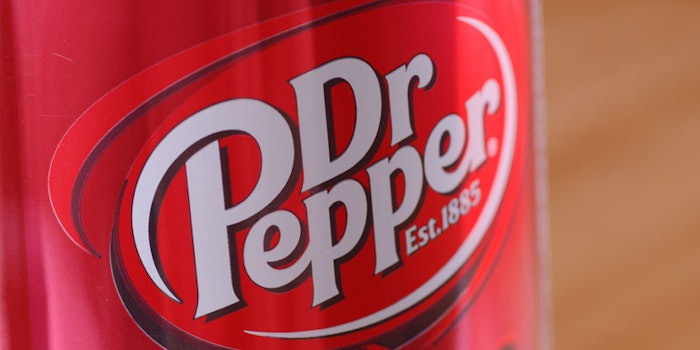 Dr Pepper Snapple Group, Inc. and Keurig Green Mountain, Inc. announced their entry into a merger agreement to create Keurig Dr Pepper (KDP), a new beverage company with a world class portfolio of iconic brands in North America.
KDP will have nearly $11 billion in combined pro forma revenues. Dr Pepper Snapple shareholders will receive $103.75 per share in a special cash dividend and retain 13% of the combined company, under terms of agreement, which the Dr Pepper Snapple board of directors unanimously approved.
Owner of Keurig Green Mountain, JAB Holding in addition to Mondelēz International will each have a significant stake in KDP. JAB and its partners will make an equity investment of $9 billion into the new company.
The collaboration brings together 7UP, Dr Pepper, Snapple, A&W, Mott's and Sunkist with Green Mountain Coffee Roasters and the Keurig coffee system, in addition to more than 75 partner brands with Keurig.
Leadership Insights
"This transaction will deliver significant and immediate value to our shareholders, along with the opportunity to participate in the long-term upside potential of our combined company and attract new brands and beverage categories to our platform in a fast-changing industry landscape," said Larry Young, president and chief executive officer, Dr Pepper Snapple. "We are excited to combine with Keurig to build on the rich heritage and expertise of both companies and provide the highest-quality of hot and cold beverages to satisfy every consumer throughout the day."
"Our view of the industry through the lens of consumer needs, versus traditional manufacturer-defined segments, unlocks the opportunity to combine hot and cold beverages and create a platform to increase exposure to high-growth formats," explained Bob Gamgort, chief executive officer, Keurig. "The combination of Dr Pepper Snapple and Keurig will create a new scale beverage company which addresses today's consumer needs, with a powerful platform of consumer brands and an unparalleled distribution capability to reach virtually every consumer, everywhere. We are fortunate to have talented leadership teams within both companies, and I look forward to working together with the Dr Pepper Snapple team to make this combination a success for all of our stakeholders."
"We are very excited about the prospect of KDP becoming a challenger in the beverage industry," added Bart Becht, partner and chairman, JAB Holding Company and chairman, Keurig. "Management's proven operational and integration track record along with their commitment to innovation and potential future brand consolidation opportunities, while maintaining an investment grade rating, positions the company well for long-term success and material shareholder value creation."
"We have been very pleased with our coffee partnership with Keurig and strongly support the strategic rationale for this transaction," said Dirk Van de Put, CEO of Mondelēz International. "We look forward to continuing to participate in the compelling value-creation and long-term growth opportunities inherent in this powerful beverage platform."