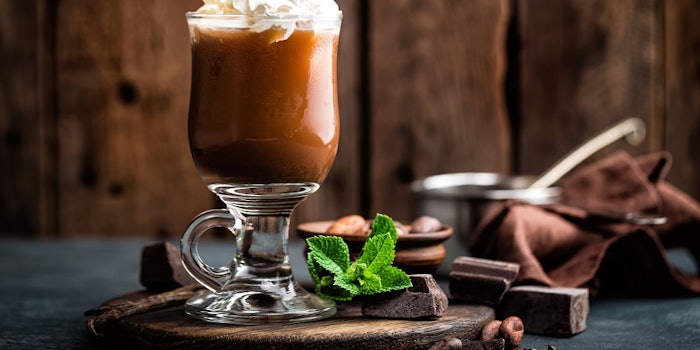 First, it was coffee, then it was tea and now it might be cocoa. In the latest incarnation of the cold brew flavor trend, cocoa beverages are headed towards the direction of cold brew teas and coffees.
Though still rare in U.S. markets, cold brew cocoa has been appearing at artisanal coffee shops and high-end chocolate shops around the world. Unlike cold brew coffee, cold brew cocoa has a less acidic taste along with a nutty flavor and aroma of chocolate.  
Cold brew cocoa beverages also have the possibility of appealing to more health-conscious consumers. Some cold brew cocoa recipes require cacao nibs, or fermented dried bits, which contains theobromines, antioxidants and iron. 
Read more about this cold brew beverage at csnews.com.