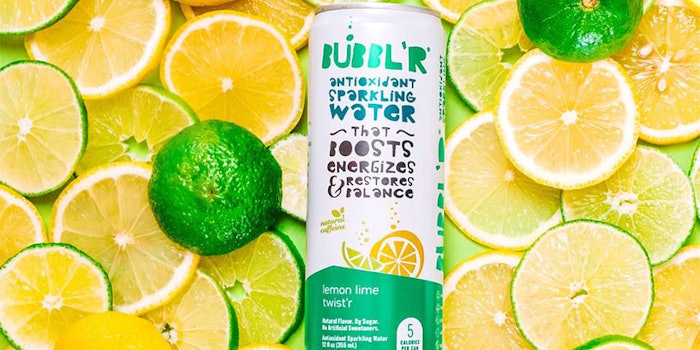 Bubbl'r has released the Lemon Lime Twist'r, an antioxidant filled sparkling water. 
Related: Celsius Debuts Kiwi-Guava-Lime Flavor Powder
The drink contains natural caffeine to energize and restore balance. It also claims to support the immune system and is vegan, soy-free, gluten-free and low glycemic. 
It is available in singe serve 12 oz cans or eight packs.