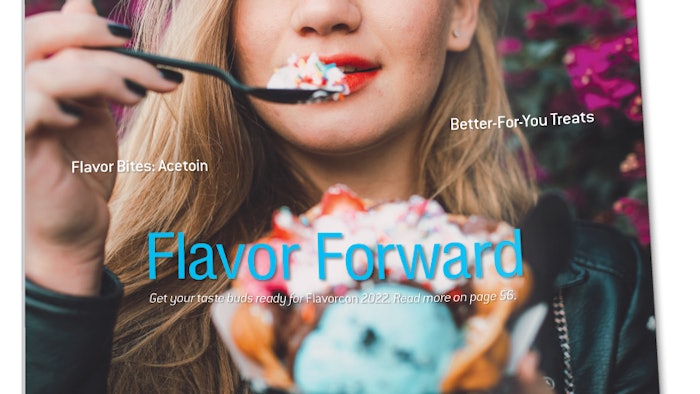 The October issue features a discussion on collagen masking technology, an in-depth look at vanilla extraction, better-for-you trends and more. Here are the issue highlights:
Editor's Note: Flavor, Fragrance, Innovation—Discover What's Next
Industry Insights featuring ADM, Bontoux, Givaudan and Sweegen
Product Roundup featuring Symrise, ACS International, MilliporeSigma, Hangzhou Grascent Co., Ltd., Natural Advantage, LLC, Elemental Container, Mane and Ennolys
Profiles with Minh Nguyen, flavor apprentice, Sensapure Flavors USA and Sarah McCartney, founder and perfume maker, 4160Tuesdays
Flavor Bites: Acetoin by John Wright
Vanilla Bean Extraction: Old Procedures Needing a Makeover (Part 1 of 2) by Patrick Dunphy, Ph.D., vanilla and flavor consultant and Krishna Bala, Ph.D., Dr. Vanilla LLC
Better-For-You Treats by Jennifer Zhou, senior director of Product Marketing, North America, ADM
One on One: Tosla Nutricosmetics Discusses Collagen Masking Technology
Perfumer Notes: Attar Mitti with Sarah McCartney, founder and perfume maker, 4160Tuesdays
Organoleptic Characteristics of Flavor Materials by Cyndie Lipka, principal flavorist, Bell Flavors and Fragrances
Want to know everything going on in flavor & fragrance? Sign up for P&F+'s newsletter. You can also follow along on Instagram and LinkedIn.