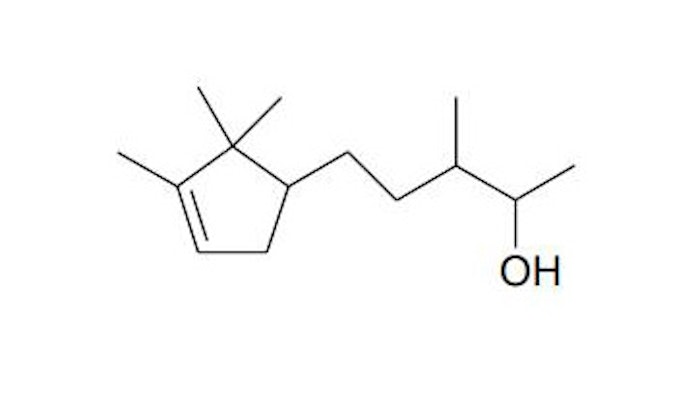 Sandasweet
Hangzhou Grascent Co., Ltd.
Sandasweet (CAS# 65113-99-7), also known as 5-(2,2,3-trimethyl-3-cyclopenten-1-yl)-3-methyl-pentane-2-ol, is a powerful, diffusive and extremely tenacious product. It imparts a rich, warm, natural sandalwood character to perfumes. Used in fine fragrance, beauty care, soap, laundry care and household products. Recommended use level: 0.5%-10%.
To see the rest of Product Roundup, please check out the Perfumer & Flavorist+ October 2022 issue.