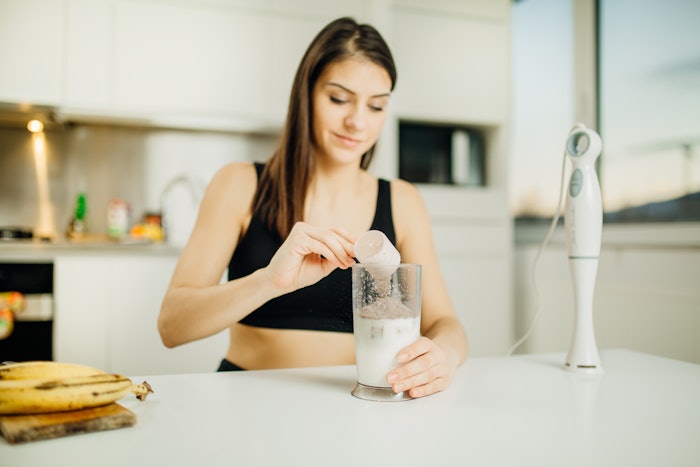 The global sports nutrition market size was valued at $36 billion in 2020 and is projected to reach $66 billion by 2028, growing at a CAGR of 7.9% from 2021 to 2028. With the massive potential for flavor innovation in this field, Sensapure has partnered with sports nutrition brand, Onnit, to take the stage to discuss the challenges of formulating these products.
Session highlights include:
Sweetening issues with non-caloric sweeteners and how to overcome them.
Difficulties and solutions when flavoring around clinically approved dosage levels. 
Meet The Speakers
Eric Guerrieri VP of Sales, Onnit Labs
Eric Guerrieri started his career as a nurse and exercise physiologist and quickly pivoted to affairs of the pallet. He worked with various teams opening organic cafes, healthy markets, restaurants, and organic cafes in Dallas, Texas. He also worked as a buyer for Whole Foods Market before landing at Onnit seven years ago as VP of Sales. Guerrieri continues to work side by side with Onnit's Product Development Team creating bleeding edge formulas, balancing the ever-tedious task of blending function and flavor.
Perrin Gerber Director of Product Development, Sensapure
Perrin Gerber is the Director of Product Development at Sensapure Flavors, a Utah-based flavor house that creates and manufactures flavor systems for leading active lifestyle brands and manufacturers. At Sensapure, Perrin leads several labs including the applications lab and the product development lab, and works closely with the flavor lab — where brand customers rely on his expertise to create new products, line extensions, and improvements to a wide range of nutrition, beverage and functional food products.
Get Your Seat
Have you taken advantage of Flavorcon 2022 early bird rates? You don't want to miss out on saving hundreds on your ticket to the upcoming two-day flavor-forward event!
FMCG professionals, flavor chemists, food scientists, purchasers, and allied formulation/creation specialists pay only $895 for their early bird tickets. Early bird rates end on October 15, elevating prices to $1,200. For all pricing, visit flavorcon.com.
>>>Early bird tickets are now available.<<<
Scheduled for November 9-10 in Cincinnati, OH, flavor experts will assemble from around the world to discover the latest insights from industry professionals. 
More details to come on the speaker in the weeks to come. Be sure to get your tickets for the full conference ASAP to receive the best rates! Visit www.flavorcon.com today.