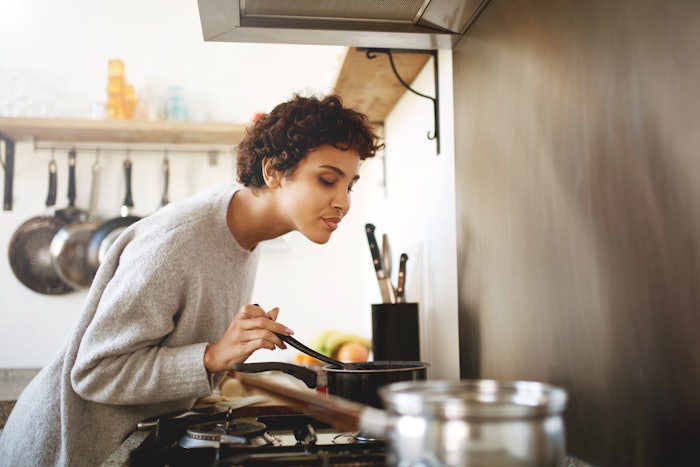 On May 31, Afyren announced the launch of its F&F range of products, Flavyren, a portfolio of carboxylic acids that are used in a large panel of flavors and fragrances compositions for the production of authentic tastes and smells (acetic, propionic, butyric, isobutyric, valeric, isovaleric and caproic).
For example, Flavyren 7 natural organic acids allow the creation of original derivatives like the ethyl valerate, a component naturally present in the apricot flavor. 
Related: Afyren Announces Contracts for Afyren Neoxy in the Nutrition and Health Markets
The following includes quotes and launch details from Joachim Merziger, Afyren's chief commercial officer.
P&F+: Can you discuss the Flavyren portfolio? How does it differ from what's on the market?
Joachim Merziger [JM]: Until now, these molecules have been, for the large part, generic molecules used as commodities and made from petroleum derivatives, contributing to an extractive business that we know is no longer sustainable. With Flavryen, we are changing the game, rolling out differentiated, high-quality solutions that will help fragrance and flavor professionals meet their sustainability goals without compromising on end-consumer expectations and technical requirements.
The Flavyren line offers a high level of purity and consistent organoleptic profiles, while reducing the carbon footprint of these acids by 81%. There is a growing desire for more genuine, healthy, and less processed food and cosmetics. 83% of French people say they pay attention to the naturality of the products they buy, according to a survey by Mediaprism. Strong regulations are being put in place in Europe and the US to ensure the natural origin of the ingredients used in the production of flavors and fragrances.
As markets become fragmented because of consumer expectations (palm-oil free, organic, Halal, Kosher, etc.), fragrance and flavor professionals are under pressure to meet more and more requirements. With Flavyren, Afyren is offering high-value carboxylic acids that enable customers to market natural, biobased products with high environmental and societal added value. Its circular and biomimetic process cuts the carbon footprint of these acids by 81%, and Flavyren molecules are labeled as 100% bio-based materials (ISO 16120-2; ASTM-6866), products 100% natural (EU 1334/2008 3.2.c); ISO16128-1), GMO-free products (both feedstocks and microorganisms used in the fermentation process), Halal, Kosher, Cosmos approved by Ecocert and palm-oil free.
P&F+: How will these additions further grow Afyren's reach?
JM: With this range,  Afyren will be clearly identified as one of the key players in the F&F market, offering natural solutions that are perfectly adapted to current needs (including consumer demand for naturality, regulatory constraints, supply chain reliability and more.)
Indeed, the current offer of natural flavoring acids on the market is still very limited, and this is impacting the availability of natural derivatives in large volumes (such as acetate, butyrates, etc). With its first plant set to go online with an annual capacity of 16,000 mt/y of carboxylic acids,  Afyren is able to propose large volumes of natural acids for the industry and will thus unlock many new opportunities for this sector.
A short and transparent supply chain and thorough traceability will also help build trust around AFYREN's products and through the entire value chain, in a sector that has suffered from growing suspicions from end consumers.
P&F+: What does the future look like for Afyren in F&F?
JM: We foresee rapid development in the F&F market amid strong demand. Demand is growing everywhere. With plans to build a second and a third plant in the coming years, in the Americas and in Asia, Afyren aims to serve these markets and continue to offer natural carboxylic acids with a short, local and transparent supply chain, based on Afyren's sustainable and circular approach.
Afyren plans to continuously diversify its portfolio, generating a variety of new opportunities for natural solutions in the F&F market (derivatives, new sustainable sources, and more.)
Want to know everything going on in flavor & fragrance? Sign up for P&F+'s newsletter. You can also follow along on Instagram and LinkedIn.