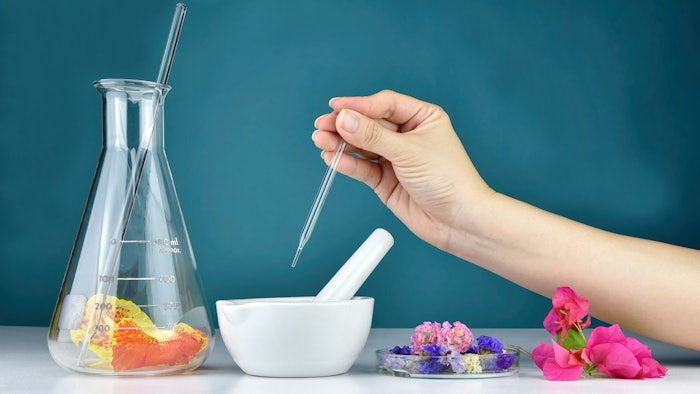 The Fragrance Science & Advocacy Council (FSAC), founded by Firmenich, Givaudan, IFF and Symrise in March 2021, has touched its one-year milestone on March 16th, 2022.
Related: The Fragrance Science & Advocacy Council Inaugural Annual Meeting Recap
In its first year, the FSAC moved key issues forward with its science-based advocacy:
Following a joint letter submission with the Flavor and Extract Manufacturers Association (FEMA) on 1‐bromopropane in July 2021, the Minnesota Department of Health acknowledged and accepted the FSAC's offer to be a recognized source for information on fragrances and fragrance materials.
The FSAC generated science-based technical material illustrating that Cashmeran is not a polycyclic musk (PCM).
In January 2022, the FSAC worked with a leading cosmetics retailer to remove the PCM classification of Cashmeran.
In February 2022, FSAC established constructive dialogue with the Environmental Protection Agency's (EPA) Office of Pollution Prevention and Toxics (OPPT).
FSAC is in the process of launching a website dedicated to sharing information on their activities.
The FSAC Board of Directors and its three committees—Scientific Affairs, Government Relations, and Communications—have mapped out the association's 2022 priorities. The FSAC will continue to foster collaboration with sister-trade organizations.
Shawn Blythe, FSAC board chair and president, said, "We started this trade association in March 2021 with a clear vision of what we wanted to accomplish – and I am pleased and proud to see the progress we have made in our first twelve months. Our science-based approach has been welcomed by both government agencies and the private sector. We have made a tangible positive impact for our members through the successful defense of our ingredients and collaboration with the EPA. We have established our position within the overall framework of relevant trade associations to maximize our ability to effect change. I am excited to see what we can accomplish in our second year."
Want to know everything going on in flavor & fragrance? Sign up for P&F+'s newsletter. You can also follow along on Instagram and LinkedIn.