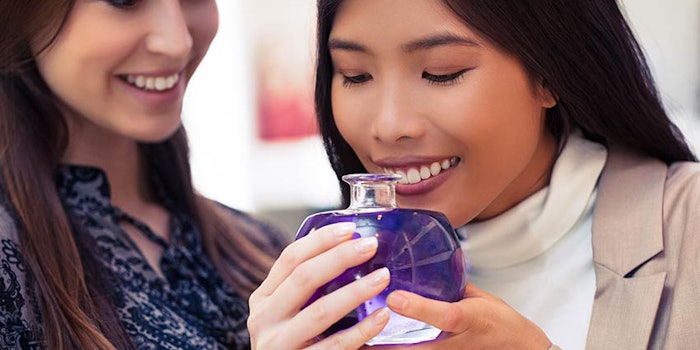 In celebration of National Fragrance Week (March 18-23, 2019), IFRA UK is encouraging people to explore all the diverse professions the fragrance industry has to offer.
"During National Fragrance Week, we really want more people to become aware of how many roles there are in the industry from those who create the scent to those that do the marketing," said Lisa Hipgrave, IFRA UK director. "One spritz of your favorites fragrance in the morning has actually been created by a vast team of people, from analyzing the raw materials to designing the final packaged product."
Related: TFF Teams Up with Michael Avedon for Pictures Worth a Thousand Scents
From fine fragrances to household cleaning products, the fragrance market is a diverse business that is worth an estimated €1.7 billion in Europe alone. While the fragrance industry is aware of the hard work of perfumers, quality control technicians, evaluators, marketing professionals and others working in the sector, most of the general populace are unaware of some or all these roles. For National Fragrance Week, IFRA UK is hoping to shine a light on all the people involved in creating scents and educate consumers on their input to the creative process. 
"Working with fragrance is absolutely fascinating and these are just some of the opportunities that exist," said Hipgrave. "It is a career which people often assume is just a role for qualified chemists, but the truth is there are countless possibilities and the majority of those who work in the sector stay there for their entire working life – you get hooked!"