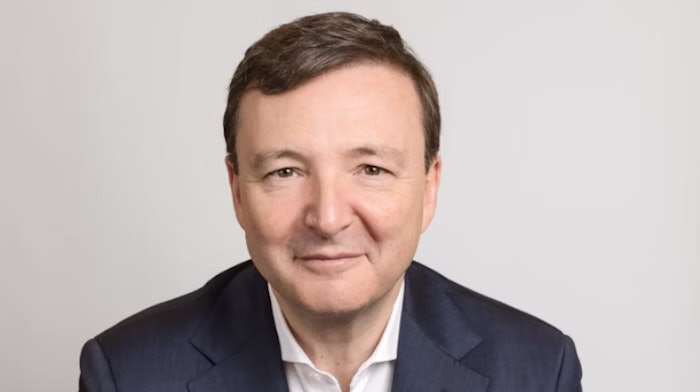 courtesy of dsm-firmenich
Headlines have been chock-full with news of appointments throughout flavor and fragrance. See the lineup of professionals stepping into new positions across divisions.
Emmanuel Butstraen has been tapped as the new president of its Perfumery & Beauty business, reporting to co-CEO Dimitri de Vreeze. Butstraen will assume this role as of July 1, 2023 following a comprehensive handover from Ilaria Resta, while retaining his chief integration officer role. 
With Butstraen assuming this new role, Resta will be leaving the company on July 1, 2023 to pursue a CEO position at a prestigious watchmaker company.
dsm-firmenich has appointed Katharina Stenholm, Ph.D., as Chief Sustainability Officer starting July 1, 2023. In this role, she will shape a new, consolidated Environmental, Social, and Governance (ESG) strategy for the company that builds on the strengths of both DSM and Firmenich's previous plans and actions.
Matthieu Befve has been appointed as head of Fine Fragrance North America, effective May 1st, 2023. Befve brings with him a strong strategic understanding of the business, as well as the drive, passion and leadership required for success in taking the region into its next chapter of growth. Prior to his current role, Befve gained a deep knowledge of the Fragrance & Beauty business through his international experience across multiple functions and regions in both Consumer Products and Fine Fragrances since joining Givaudan in 2011, most recently as the vice president, Sales Specialty Retail.
Concurrently, Jennifer Habay has been appointed as head of sales, Fine Fragrance North America, effective May 15, 2023. Habay will be responsible for leading the Fine Fragrance sales team. She is currently Global Business director for the Unilever account, and brings a wealth of experience to this role from her 24 years with Givaudan.
In late April 2023, IFF announced the promotion of its creative director of Fine Fragrance, Trudi Loren to vice president, Global Innovation, Creation and Design, Fine Fragrance. In her new role, Loren will take the helm of the creative and innovation teams of the Fine Fragrance business unit globally.
The Monell Board has selected former Monell postdoctoral fellow Benjamin P.C. Smith, Ph.D., to be the Center's fourth permanent director. Nancy Rawson, Ph.D., will remain acting director until his arrival later this year.
Smith has an extensive track record of building science programs and collaboration across academia, industry, and government. He is the director of the Singapore Future Ready Food Safety Hub, director of the Singapore-based A*STAR Innovations in Food & Chemical Safety Program, and an adjunct associate Professor of Food Toxicology and Risk Assessment at Nanyang Technological University. Working at the intersection of taste, smell, and nutrition for most of his career, his resume includes senior positions at Firmenich.
On May 9, 2023, the Symrise Supervisory Board decided to prematurely extend the contract of CFO Olaf Klinger. Klinger will continue to head the financial division of Symrise for another four years until January 2028.
Treatt has announced the retirement of chief commercial officer, Douglas Rash effective September 2023. Gavin Patrick, U.S. Sales director has been appointed to vice president of Global Sales, effective immediately.
CEO Daemmon Reeve shared, "A huge thanks to Douglas for his significant influence on the Treatt journey. It has been a privilege to work closely with Douglas for the last 13 years and we all wish him well for a different pace of life."
Patrick brings over 15 years of sales experience, demonstrating an ability to develop and succeed in previous roles, whilst building great relationships with customers and colleagues alike. According to the company, Patrick's extensive industry knowledge of beverage ingredients and growth within the group will provide a great level of leadership for the team to support Treatt into the next phase of growth.
Tru Fragrance & Beauty has appointed Eric Bilenko as its chief executive officer, succeeding Monte Henige who will become executive chairman.
Bilenko's career includes 15 years as principal, president and chief operating officer at Tru.