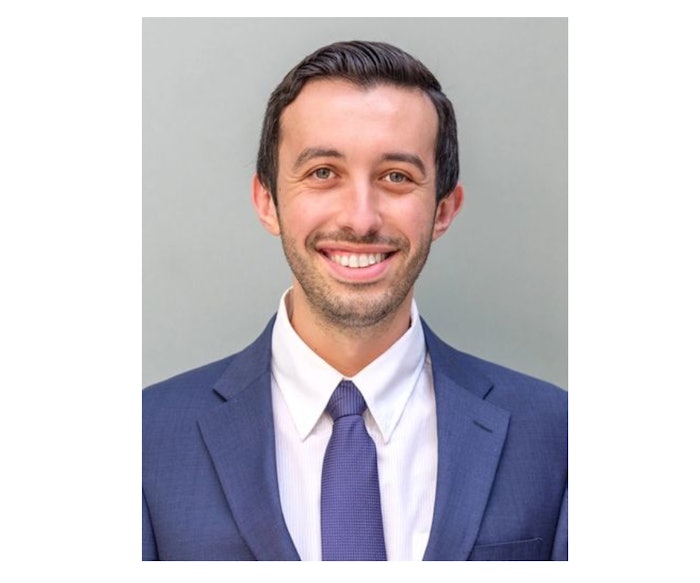 courtesy of Fragrance Creators
Fragrance Creators Association has named Dan Selechnik, Ph.D., as its new Director, Regulatory Affairs. Selechnik will oversee the association's regulatory science programs, including its work on policy and regulatory actions, working to ensure that the fragrance industry's science and safety underpin all that the association does. Selechnik will assume the role on June 20, 2023.    
In his role as Fragrance Creators' director, Regulatory Science, he will manage the association's Regulatory Science Executive Committee.       
Selechnik brings four years of experience in the fragrance sector, where he has focused on assessing the safety of fragrance materials.  He most recently served as Senior Scientist at the Research Institute for Fragrance Materials (RIFM), where he managed testing pipelines, communicated risk assessment approaches, and presented findings on collaborative research projects. Selechnik has a Bachelor's of Science in Biology from Ursinus College and a Ph.D. in Biological Sciences from the University of Sydney. His Ph.D. thesis received the Jabez King Heydon Memorial Prize for Best Thesis in the Biological Sciences. Upon graduating, Selechnik joined RIFM as a post-doctoral scientist and has served in various scientific roles at RIFM since. 
"The fragrance industry's best-in-class science underpins everything we do," said Farah K. Ahmed, president and CEO, Fragrance Creators. "Dan [Selechnik]'s deep understanding of that science, his ability to communicate sometimes complex topics to diverse audiences, and his commitment to our industry make him the right person to lead our regulatory science programs and will position him as a key resource to our government affairs and communications teams as well."