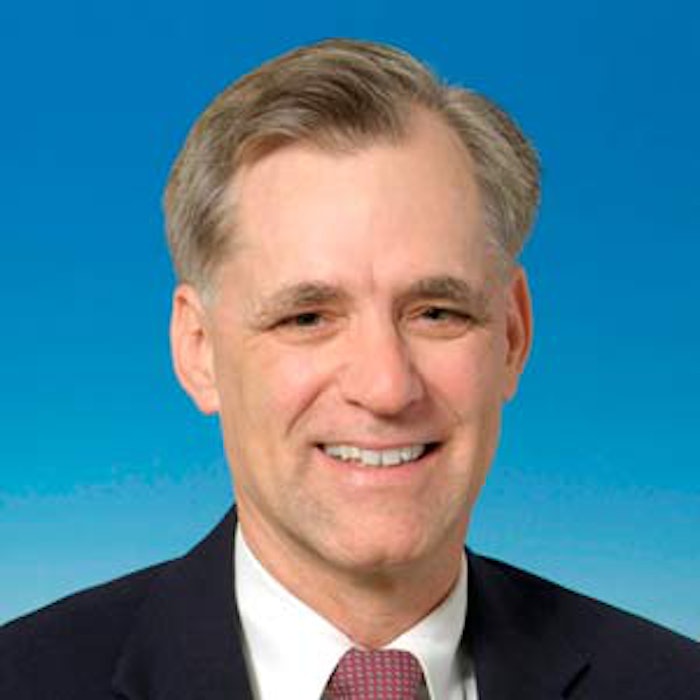 The Research Institute for Fragrance Materials' (RIFM) new president, James Romine, is interested in how science plays out in a dynamically changing world.
"Even though RIFM is strictly a science-based organization, we don't live in a vacuum. Society around us is an important component and constituent, so I'm always interested in how the science plays out in the broader context of society," Romine tells P&F.
RIFM aims to support the fragrance industry, in particular its member companies, while continuing its work on safety assessments amid an environment of regulatory and ingredient disclosure pressures. There are also untapped opportunities to possibly grow RIFM's membership in other segments, according to Romine.
"Our primary goal is to continue to provide safety assessments for fragrance materials that are used in our industry," Romine says.
He continues, "But another important goal is to support the science of toxicology and risk-assessment, which is really developing quickly around us, necessitating changes in how we work."
For instance, he cited developing methodologies to supply the kinds of answers needed for research and to address ethical concerns, like minimizing animal testing.
Romine says, "Computational toxicology, in silico, other computational models—or even alternative assays that get us high-quality answers—is where RIFM is investing its resources."
As far as animal testing is concerned, he says, "RIFM started moving to non-animal testing more than 10 years ago [by] participating in [Johns Hopkins Center for Alternatives to Animal Testing] CAAT and the 3Rs program. Soon after, we began correlating our non-animal testing results with our in vivo testing. It is very important for RIFM to meet the needs of industry and our stakeholders in other organizations and society to assure that fragranced products are safe, while performing our safety evaluations in an ethical and responsible way." 
Romine, who took the helm after being named by the board in July, has a Ph.D. in chemistry from the University of Michigan and spent most of his career at DuPont where he held 10 positions in different business sectors over his 35-year tenure at the company. In his last position, he was responsible for product stewardship and product regulatory compliance for the company's global businesses, and also helped shape DuPont's public perception and acceptance with a wide range of stakeholders. He began his tenure in this area just before REACH went into force in the EU.  
Read more of the story in P&F's upcoming November 2015 issue.