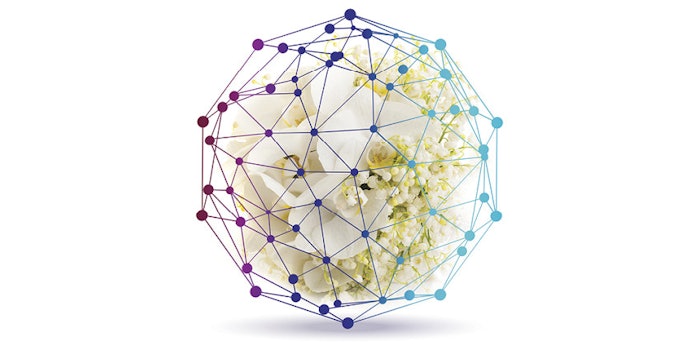 By 2050, the world's population is expected to reach 9.8 billion, and 11.2 billion by 2100, according to the United Nations' Department of Economic and Social Affairs reporta. China and India comprise 19% and 18% of the total population, respectively; and Nigeria's rapid growth is projected to surpass the United States to become the third largest country before 2050.
What does this mean for flavor and fragrance? Global demand for flavors and fragrances is expected to grow 3.9% annually to $26.3 billion in 2020b. The industry is well known for its sustainable initiatives, and one area, in particular, that's starting to catch on in the public eye (albeit still very slowly) are synthetics. Or, molecules as several industry pros have suggested using in place of the controversial term.
This issue, we're taking a closer look at muguet molecules. With soaps and detergents as two of the largest segments in fragrance, the use of synthetics is paramount in these products. Whether it's introducing a new molecule to the industry that offers near-identical notes to the natural counterpart (page 24), or implementing a cost-effective synthesis route to an existing molecule (page 41), it's clear that the role synthetics play is only going to grow, both commercially and in the niche fragrance segment (page 50).
In our Scent and Spirit digital edition, perfume historian, Alexis Karl, takes us through the Deccan era in India to explore the "pleasures of a perfumed life" (page DE1). Perhaps the stories behind these coveted ingredients will inspire future creations and trends in F&F.
In the flavor world, amines are making a comeback in the March issue. Though pungent, volatile and difficult to use, they can offer stability and effectiveness in cocoa and fruit flavors (page 18). John Wright offers a variety of different amines to work within his Flavor Bites column.
For the adventurous perfumers and flavorists, this issue is for you. I hope you enjoy this issue.
With warmth from New York City,
Deniz Ataman

Managing Editor