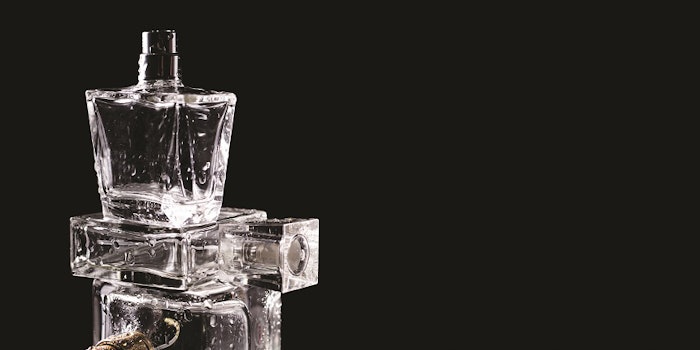 Global Industry Analysts Inc. predict that the global fragrance market will reach $51 billion by 2022; this goes hand in hand with niche gaining market sharea. According to Euromonitor the niche segment could fill some of the gap left behind by the declining celebrity fragrance sales, which is estimated to fall with a CAGR of 2.5% from 2016 to 2021b. However, the impact of niche is not just to be found in financial figures; the niche segment also acts as an inspirational springboard, battleground for innovation and cultural influencer for the rest of the industry. In the words of executive group president at the Estée Lauder Companies, John Demsey: "Niche is the new normal."
Old Niche
The predominant olfactory profiles of niche perfumery, and the popular ways of marketing them, have changed a lot since the category's inception 20 years ago. The industry's search through niche for effective education programs, transparency, quality and authenticity— which at first manifested itself in complex, rich, undecipherable blends that emphasized their difference from the mainstream—has transformed as the segment has splintered into many subsets and adjacent groupings.
These subgroups, such as artistic, indie, artisanal, luxury, experimental and cross-modal, reflect a market maturation through diverse hierarchy and tiering. Brands such as L'Artisan Parfumeur, Serge Lutens, Amouage, and Clive Christian originally opened up an olfactory space that was the antithesis of the dominant aquatic style of the 1990s and early 2000s. These brands generally emphasized complex woods, classic chypre structures, spicy heavy orientals and a perceived high number of materials in each composition under conceptually rich titles, such as La Chasse aux Papillonsand Chergui, which was also traditional in early twentieth-century perfumery.
Golden Era
The next wave, sustained from around 2006–2012, was occupied by the now household names of Editions de Parfums Frédéric Malle, By Kilian, Etat Libre d'Orange, Le Labo, Bond No. 9, Parfumerie Generale, Tauer Perfumes and Maison Francis Kurkdjian among others. These brands built on the consumer demand for more complex and meaningful narratives to perfumery storytelling by offering strong and memorable concepts with larger collections of scents to appeal to varied tastes across the traditional fragrance families—in many cases putting forward appeals towards validity through transparency of the supply chain (as in Frédéric Malle celebrating the role of the perfumer) or openness and willingness to champion synthetics (as in Pierre Guillaume's confectionary fantasies across his oeuvre).
One note of particular interest is that as these companies have aged and grown in size, we can track a noticeable simplification of both olfactory themes and the way they are communicated. For example, Etat Libre d'Orange focusing on lighter and less challenging blends in Cologneand True Lust Rayon Violet De Ses Yeux, while Francis Kurkdjian rereleased and reformulated Absolue Pour Le Soirinto the more easily digestible Grand Soir; and Tauer releasing the Tauerville series that highlights its ingredients.
To explain the gravitation towards simpler perfumery, fragrance education consultant Albert Powell comments, "With the increasing saturation of the niche fragrance market over the past decade, launching a fragrance with an elaborate profile used to allow specialist brands to stand out and appeal to their specific audience. Now that there is more competition in the market, a simpler composition will allow for a more commercially successful launch."
Niche Now
One of the key contemporary tropes in niche is a trend for naming releases by its key ingredients, rather than abstract concepts or stories. Jo Malone London was the biggest proponent of this style of scent marketing, which in turn influenced its scent design structure. Atelier Cologne is an example of a follower of this intimate relationship between scent name and scent profile. The success and interest in these two brands also saw the paralleled release of ingredient-led luxe ranges from many of the big commercial companies looking to capitalize on the niche space: Guerlain with L'Art et la Matière; Dior with La Collection Privée; Armani with Armani Privé; Prada with its Exclusives collection; Creed with the Royal Exclusives; and, most recently, Louis Vuitton with its 2017 release of seven perfumes.
Coinciding with a clear direction towards natural ingredients—driven in part by health obsessions and consumers' desire for greater knowledge—this format of marketing has been slowly pushing niche perfumery towards a strategy of natural counterparts (with an expectation that a scent will smell as close as possible to its counterpart material/flower/experience in nature) rather than simply naturality (the more panoramic and general feeling of 'naturalness,' often achieved through effects of saltiness, effervescence, and/or imbalance).
The brand habit of encouraging consumers to expect natural counterparts has led to more easily identifiable notes and accords in more legible fragrance profiles that smellers can quickly and accurately read to further their sense of connoisseurship. Whilst execution of this type of scent may be very difficult technically in some olfactory areas (for example, reconstructing faithful renditions of fruits), the design theory behind it is certainly simpler. The danger is that it is, in fact, a theoretically simplistic mechanism that could lead to a 'dumbing down' of the emotional and cognitive engagement with scent that originally drove the path for niche and validated its prices. The underlying concern is rooted in the fact that olfactory counterpart strategy may push scent design blueprints into a more technical area (for which there is nothing wrong), but will lose the artistic and emotional infrastructure that lead to artistic perfumery culture.
Perfumer Théo Belmas from Concept Aromatique expresses a similar doubt by contending that "the relation between the name and the scent is essential. However, won't this marketing phenomenon cause an identity loss for brands and a linearization of the commercial offer if everyone uses the 'single note' format?"
Future Niche
Francois Bousquet, global head of fragrance development at Givaudan, thinks that "naming by ingredients can be quite inspiring for consumers on the condition that this description is true to reality … However, perfumery is not that simple, and those descriptions do not really reflect or express the notion of accords which is at the heart of perfumery." Along a similar vein, founder of new niche brand Aqualis Steyn Grobler professes,
"I don't agree with the premise that ingredients in product names is producing more simplistic fragrances. I think that naming fragrances in terms of ingredients makes it more easily digestible for the consumer, but the underlying fragrance can still be very complex. Take Pomegranate Noir by Jo Malone London, for instance."
That said, I still cannot imagine that Aventus would have taken on its cult status if it was called, for example, 'Smoky Pineapple' or, indeed, if the perfumer would have been as creative if they knew that the end result would be named around a natural parallel.
Gabrielleby Chanel can be used as a case study to suggest how a rejuvenated sense of fantasy woven into niche could help it maintain its elevated status over mainstream releases. Whilst many critics dismissed Gabrielleas being mundane and lacking character, interest can be found in its attempted floral neologism: Olivier Polge crafted its heart as 'an imaginary flower.' To that brief, it hit its the mark; whilst the scent touches on jasmine, orange blossom, tuberose and ylang ylang, it doesn't smell like any one of them, or like a mixture of them for that matter, too. It smells familiar but hard to decipher exactly – it lacks a natural counterpart. In doing so, one's mind can wander and dream, giving the possibility of an artistic narrative that goes beyond the ingredients.
If niche were to re-implement fantasy dynamics to the creative process, it will safeguard its artistic tradition. If the niche movement keeps moving towards counterpart theory, there is a strong possibility that the magic of perfumery will be lost in favor of more superficial tenants of design and pragmatic questions of quality and realism; scents will be good and bad but potentially not inspiring.
Footnotes:
aGlobal Industry Analysts Inc., 'Fragrances and Perfumes – a global strategic business report', http://www.strategyr.com/PressMCP-2533.asp (accessed January 15th 2018)
bFGRT, 'Reviewing Trends in the Global Fragrance Market', https://www.fungglobalretailtech.com/research/reviewing-trends-global-fragrance-market/ (accessed January 15th 2018)