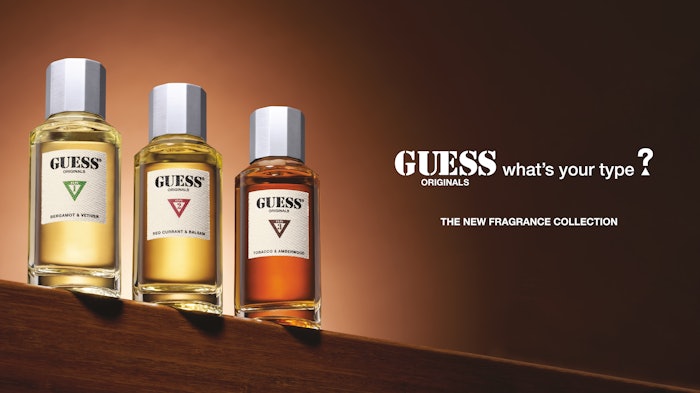 Guess has debuted its trio of gender-inclusive fragrance types that are designed to capture the essence of youthful energy and celebrate individuality. 
This collection is said to redefine gender norms, celebrating the multifaceted nature of identity.
Type 1: Bergamot & Vetiver: Features top notes of bergamot, basil and mandarin. Mid notes are cardamom, wild lily and orris. Base notes are vetiver, patchouli and skin musk. 
Type 2: Red Currant & Balsam: Features top notes of jasmine and red currant. Mid notes are orange blossom and cedarwood. Base notes are fir balsam, oakmoss, amber and musk. 
Type 3: Tobacco & Amberwood: Features top notes of tobacco leaf and mandarin. Mid notes are tobacco blossom, tonka bean and saffron rose. Base notes are vanilla and musk.
The fragrances are available at select Guess stores, retailers and online at guess.com.