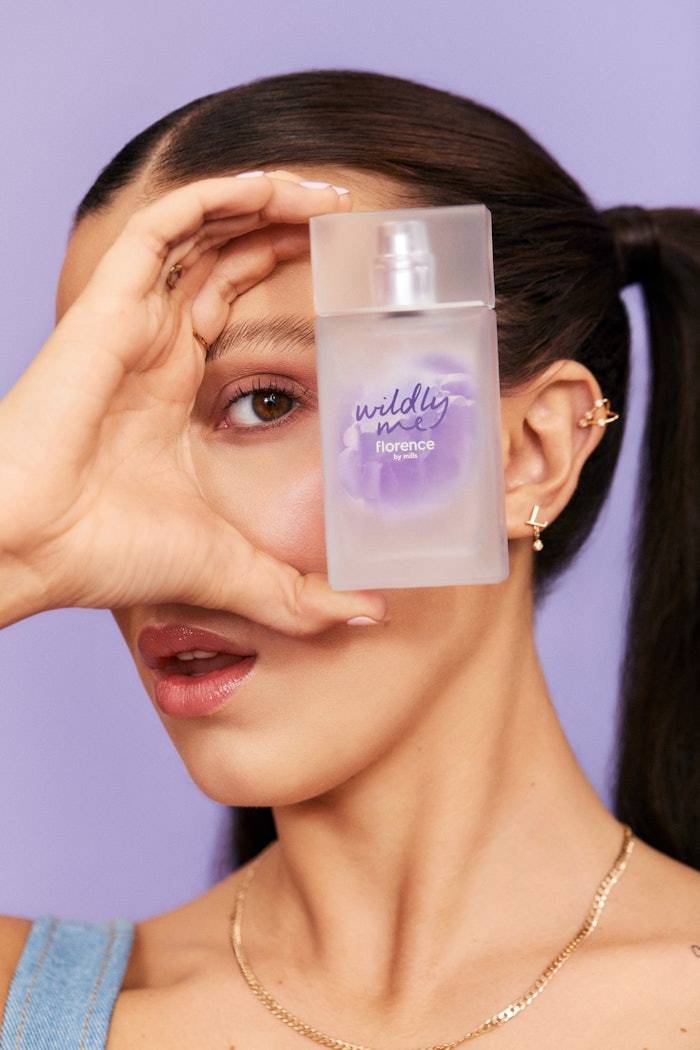 Florence by Mills has launched its first fragrance, Wildly Me, developed by Give Back Beauty in collaboration with Givaudan. 
The Wildly Me scent is inspired by a botanical garden where bergamot and soothing sage intertwine with purple iris, blooming wisteria, violet flowers and fresh lavender.  
Periwinkle florals are combined with sandalwood and upcycled cedarwood.
The formula includes Orpur classified ingredients, which is a unique label awarded to only the finest qualities of natural, raw materials from the Givaudan palette.
Founder Millie Bobby Brown said, "I launched florence by mills beauty in 2019 due to the lack of clean, high-quality products available for myself and my friends. As the brand has evolved with me, I really wanted to find a fragrance that represented my journey to adulthood. Over two years in the making, Wildly Me tells my story of what it means to choose your own path, and being unapologetically, wildly yourself. I'm thrilled to finally be able to share this part of my passion project with the flo family."