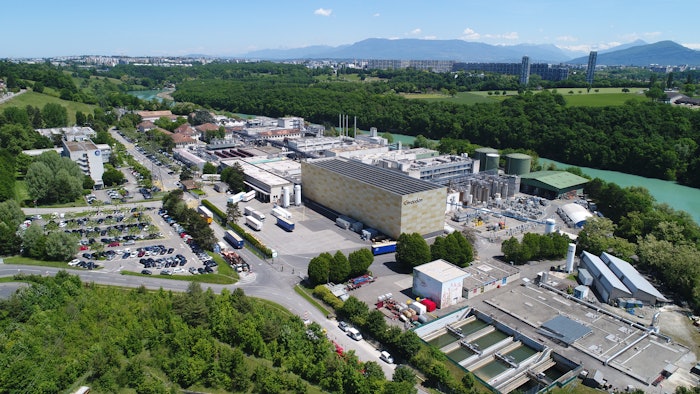 The year 2022 was marked by successful navigation of external challenges and finding opportunities to continue growing with customers and deliver sustainable value creation for all stakeholders. Givaudan says the results are a testament to the company's strong client relationships and ability to help deliver superior products loved by consumers.
Now in the second year of its new five-year strategy cycle "Committed to Growth, with Purpose," Givaudan delivered solid business performance including good top-line growth and stable profitability despite challenges ranging from supply chain constraints, inflationary pressure and higher energy prices because of the war in Ukraine. They were able to compensate for input costs and inflationary effects and expanded the business organically.
In 2022, while the pandemic became less of a concern in most parts of the world, new challenges emerged in terms of the external environment. Like the rest of the industry, Givaudan experienced large raw material cost increases, supply chain disruptions leading to rising costs of transport and freight as well as higher energy costs. While the external environment is likely to remain challenging, the company is keeping its focus on being the creative partner of choice for its customers and on making further progress towards 2025 strategic objectives.
The industry leader's 2025 strategy is to shape the future of food, fragrances, and beauty by consolidating its position as the innovation and co-creation partner of choice for its customers. The strategy builds on past achievements and reflects continuing global megatrends and rapidly changing consumer behaviors. The broader global macro themes and trends that motivate the strategy—health and wellbeing, naturals and plant-based proteins—continue to drive the business and offer opportunities for more profitable growth, even in a tough economic environment. Customers remain at the heart of the strategy, which entails ambitious financial targets but also, for the first time, non-financial targets.
These targets promote Givaudan's purpose ambitions in the areas of creations, nature, people, and communities. They include doubling the business through creations that contribute to happier, healthier lives by 2030, becoming climate positive before 2050, becoming a leading employer for inclusion before 2025, and sourcing all materials and services in a way that protects the environment and people by 2030.
Givaudan has addressed the changing landscape of the industry through a focus on customized, high value-added solutions for customers, helping them differentiate their brands with consumers. The company has also enhanced their capabilities with digital technologies for better offerings and more efficient reach. This growing digital expertise is opening new avenues for innovation in the creation process, helping Givaudan reach new customers and respond with agility.
The company strengthened its use of biotechnology to contribute to its own sustainability journey, to help customers meet their own goals and respond to consumers' emerging preferences for more sustainable products. Givaudan also continues to integrate circular approaches like upcycling, allowing them to rethink how they source, access, develop and invent ingredients for their portfolio and creative palette. Being at the forefront of this sort of innovation remains key to driving growth and is complementary to pursuit of their bold purpose and sustainability ambitions.
To read the entire interview with Givaudan, visit the 2023 Leaders and Newsmakers issue.