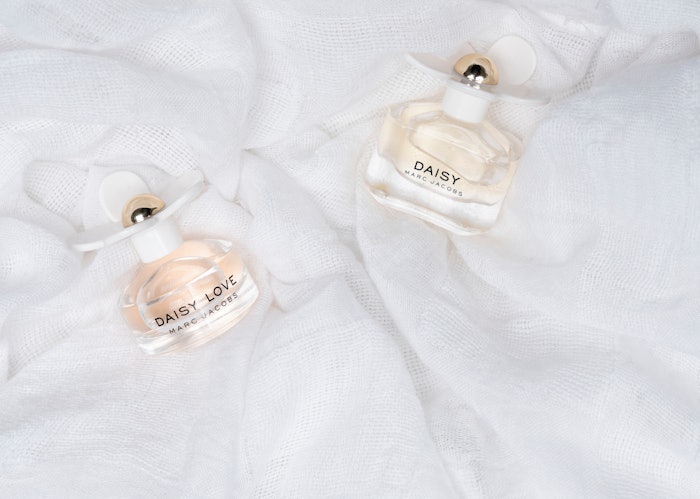 AdobeStock
Marc Jacobs has revealed Daisy Drops, sustainable single-dose fragrance capsules. The Daisy Drops fragrances are reinterpretations of the original Daisy scents, formulated into a gel-like composition without alcohol.
The product is held in an aluminum tin designed to fit in the user's hand, pocket or bag, and holds 30 capsules. To apply the user simply twists and squeezes the capsule.
Daisy Drops come in three scents including—
Daisy Drops Signature: Fruity top notes of crystalized cloudberries, heart Daisy tree petals and a base of cashmere musks, driftwood.
Daisy Drops Eau So Fresh: Top notes of raspberry and grapefruit sparkle, heart of wild rose and a musky, and a finish of warm plum and cedarwood.
Daisy Drops Love: Top notes of wild berries, floral heart of white violet and jasmine, sandalwood base.