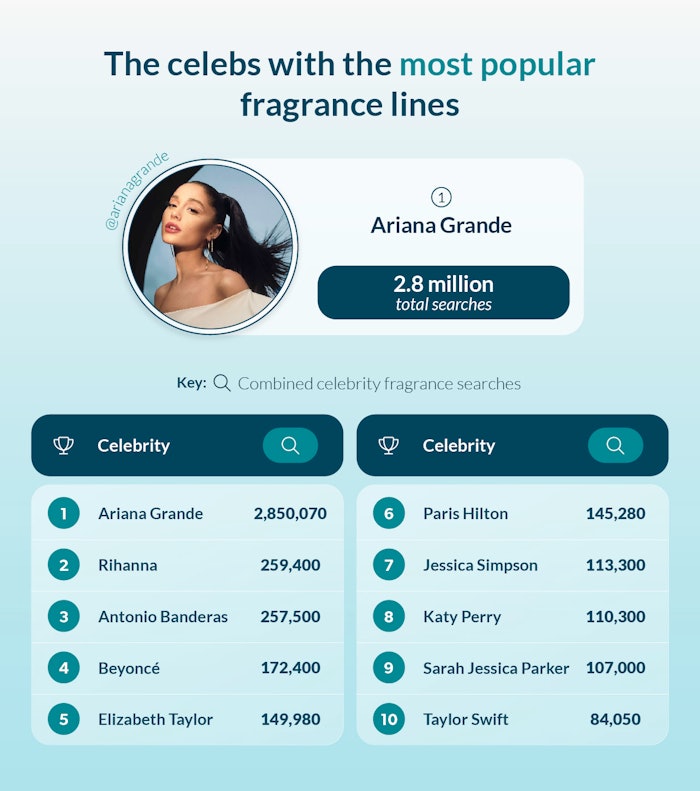 Ariana Grande's scents, including Cloud, Sweet Like Candy and Moonlight, are the top three scents globally with 2.5 million searches among them, according to LandysChemist. Grande's line combined features more than 2.8 million searches.
Cloud ranks as the most viewed celeb scent on TikTok, racking up more than 99.3 million views on the platform to date. 
The popstar's perfumes overall have exceeded £800 million through 2022.
Rihanna ranks as the second most popular celeb fragrance line worldwide with a total of 259,400 searches. Antonio Banderas ranks third with a total of 257,500 searches.