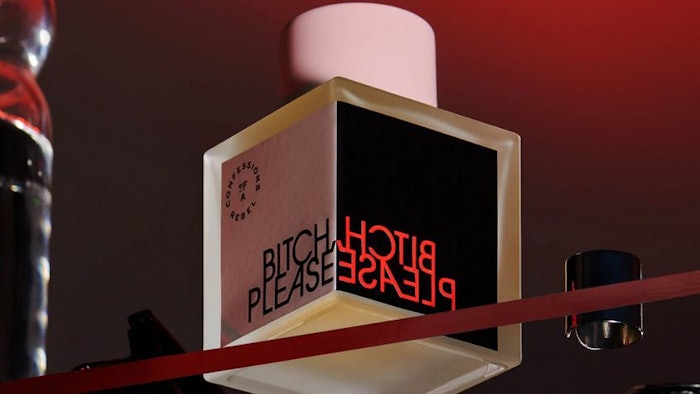 Confessions of a Rebel has launched two fragranced hair mists, Get a Room and Bitch Please, intended to enhance shine.
Related: Confessions of a Rebel Releases Fragrance Bundle
The hair perfumes are curated with a combination of castor oil for strength and growth, propanediol for shine and aloe for repairing.
Get a Room has notes of apple, Mandarin, vanilla, praline, spices and stripped-down woody notes.
Bitch Please has notes of blackcurrant, jasmine, sandalwood and skin musk.