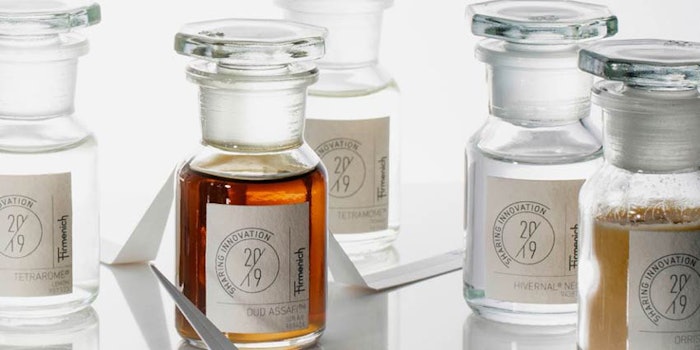 During SIMPPAR 2019, Firmenich debuted its Sharing Innovation 2019 ingredients collection.
The eight ingredients draw on the company's expertise in extraction technologies, sustainable sourcing, green chemistry and floral muguet notes. They include two new bases containing breakthrough captive muguet molecules.
Tetarome is a range of clear concentrated lemon, orange or mandarin, with gourmand characteristics. They are rich in volatile notes and provide long-lasting effect, with good solubility and stability. They are cost-efficient, and can be used in both flavor or perfumery compositions.
Orriscience, born of the company's latest innovation in orris root processing, bring long-lasting effects to the traditional powdery, floral, elegant and creamy notes of orris concretes. It can be applied across categories, performing well in perfume and flavor creations.
Beyond Muguet is an entire collection of muguet molecules, following the 2016 launch of Lilyflore and 2018's Hivernal NEO. Consisting of fresh and transparent floral notes, the seven ingredients include three captive molecules and two new bases—Beyond Hivernal and Beyond Lilyflore.
The complete Sharing Innovation 2019 collection includes Hivernal NEO, Fructalate, Beyond Hivernal, Beyond Lilyflore, Orange Tetrarome, Lemon Tetrarome, Orriscience 8 Irone and Oud Assafi.