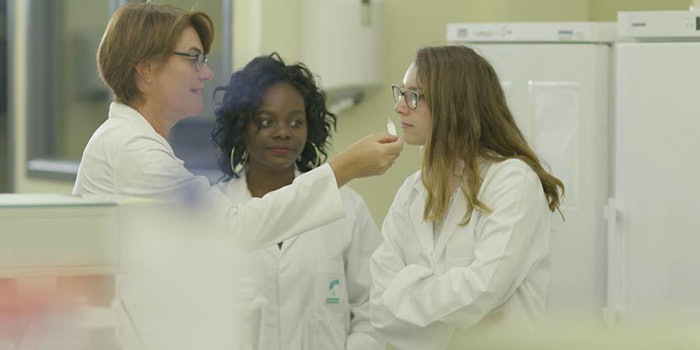 ChemCom and Symrise have announced a partnership for the development of new formulations to counteract select body odors.
Based in Brussels, ChemCom is a provider of biological nose technologies and molecules that are able to block or unblock olfactory receptors. The company's biological nose mimics human olfaction and can analyze complex mixtures in a few hours, as opposed to the months or years it would take human specialists. With this technology, the use of existing masking or covering formulations to counteract malodors is unnecessary. 
Related: Symrise AG Looks to 2025 with New Goals
"We are pleased to collaborate with this leading company," said ChemCom CEO Christian Van Osselaer. "It brings us closer to the consumers. This partnership is an opportunity to demonstrate the superiority of the blockers compared to the traditional products. Together, Symrise and ChemCom have the capacity to reshape a whole range of products available for consumers around the world."
With insight from ChemCom scientists, Symrise has already begun the work on specifically targeting olfactory receptors by using its library of ingredients to address the most unpleasant body malodors. 
"We are in a very competitive market and the need for malodor control is unbroken among consumers," added Marco Singer, head of fragrance performance, Symrise. "ChemCom's technology to block odors at a receptor level is a huge step to something different and will be a key complement for our Neofresh portfolio of malodor actives."