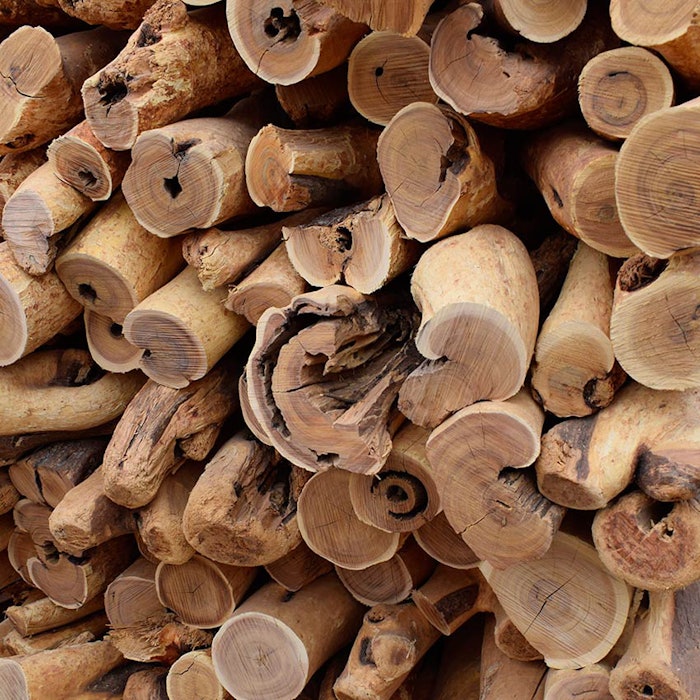 Image courtesy of TFS Corporation
Mount Romance has signed a new 10-year supply contract with the Forest Products Commission (FPC) in order to help stabilize the sandalwood market. The first batch of sandalwood has been delivered to Mount Romance, ensuring the beginning of a beneficial partnership for sustainable sandalwood.
"We're very proud of our history at Mount Romance, and by securing this contract, we're pleased we can continue to help our global customer and build a strong future for both our brand and this uniquely Australian ingredient," said Mike Ray, export manager, Mount Romance.
The Environmental Impact
Mount Romance implemented the use and distillation of Australian sandalwood for the fragrance industry 20 years ago. In 2008, TFS Corporation acquired the company in order to strengthen its infrastructure and improve environmental capabilities and quality assurance systems.
The company has since created organic pure Australian sandalwood oil, characterized by a refined odor profile and can also be used for advanced fragrance techniques.
The upgrades have allowed Mount Romance to use renewable energy and work with a recycling system for the distillation process. The environmental move has saved the company more than 50 million liters of drinking water since the completion in 2010. Mount Romance also created an indigenous harvesting program in 2005 that has delivered more than $500,000 to Aboriginal harvesters across the state.