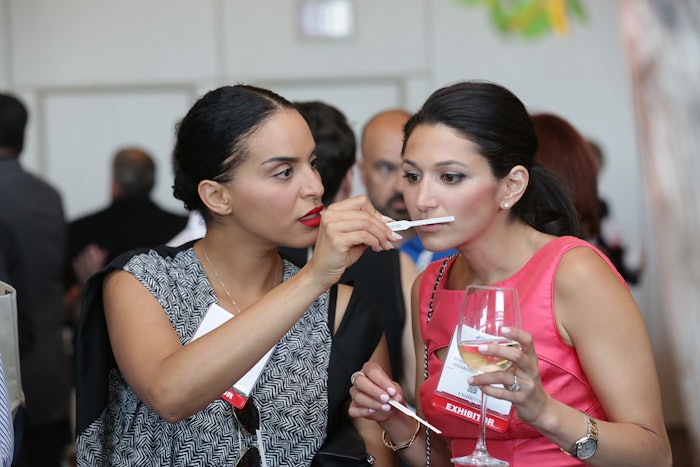 With over 100 submissions from all over the world for the sandalwood perfume competition, which was sponsored by TFS Corporation, the finalists and winner were announced at the World Perfumery Congress opening cocktail reception. Attendees were able to smell the five finalists' fragrances throughout the event.
Mario di Lallo, head of global products, TFS Corporation announced the following finalists: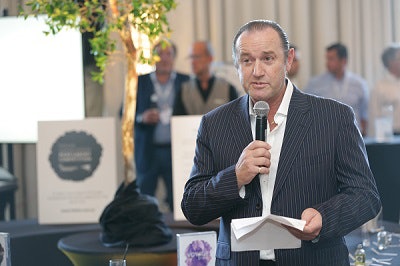 1. Haruki Kawamura, T. Hasegawa, Tokyo with the fragrance, Kyoto Green
2. Meabh McCurtin, International Flavors & Fragrances, Amsterdam with the fragrance Connosieur
3. Jennifer Jambon, Molton Brown, London with the fragrance Voyage D'Iris
4. Gael Montero, Givaudan, Paris with the fragrance Shankar
5. Vanessa Lopez, FFS, New York with the fragrance Santuario
Jennifer Jambon was announced the winner of the competition, while Meabh McCurtin received the junior perfumer prize. Christopher Diienno, president, American Society of Perfumers, accepted the award on Jambon's behalf.