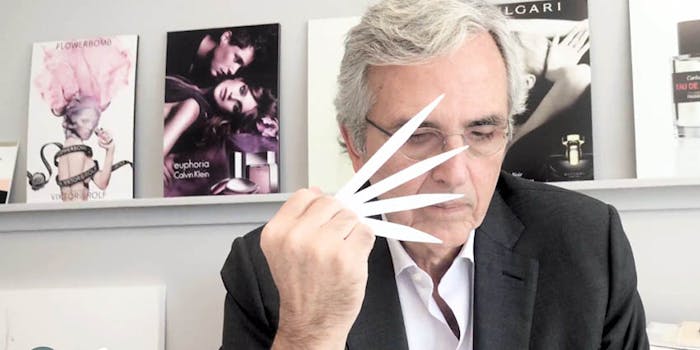 Fusing his background in chemical engineering with his artistic perfumery skills, Carlos Benaïm is the nose behind the industry's most well-known fragrance brands including Ralph Lauren, Calvin Klein, Giorgio Armani, Viktor & Rolf, Abercrombie & Fitch, Givenchy and Frederic Malle, among many others.
As International Flavors and Fragrances' (IFF) first master perfumer (2013) and a mentor and educator, Benaïm's work continues to inspire a burgeoning community of young perfumers. During the 2018 World Perfumery Congress in Nice, France, Benaïm, taught one of the event's very first master perfumer workshops. Alongside John Brahms, global director of scent technology and innovation, IFF, the workshop featured technical and creative discussions on sillage.
"I found that everybody has to develop their craft and their art to understand what they're trying to do, and to be able to develop it without the pressure of the win. The win distracts you from creating a beautiful piece. Of course sometimes it drives you, but you have to really be guided by trying to express your art and the beauty of what you're doing. That's what really has to be number one. The win will come automatically later."
In this episode of Two Sense, P&F visits Benaïm at the IFF headquarters in New York City where he shares his experience as an instructor, his creative process, contemporary perfumery education and more.