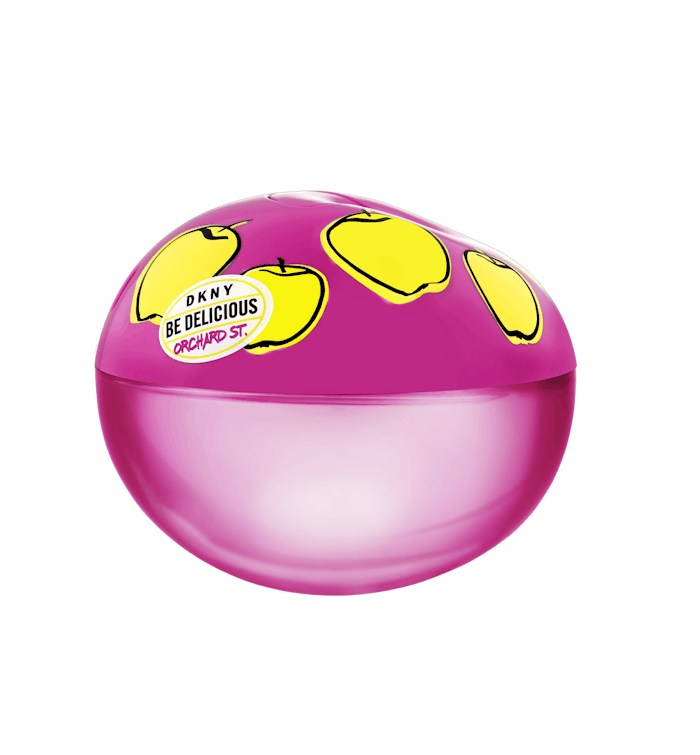 courtesy of DKNY
Be Delicious Orchard St. eau de parfum is the latest addition to DKNY's Be Delicious collection. IFF perfumer Natasha Cote is the nose behind the fragrance utilizing Pink Lady apples, neon pink grapefruit, pink pepper, jasmine, orris—to name a few. We connected with Cote to discuss her thought process behind the scent below.
Can you share the inspiration behind this new line?
Natasha Cote [NC]: My creation for Orchard St. was inspired by the trendy, feel-good vibes radiating from the Lower East Side. I wanted to transport wearers to this special nook of the Big Apple that embraces differences, art and uniqueness through a fragrance filled with casual, yet sophisticated style and electric, downtown spirit.
What are some of the current trends in fragrance you're most excited about?
NC: Fruits have always been at the heart of American perfumery, deeply intertwined with our heritage and childhood memories. In recent years, we've witnessed a delightful evolution and greater acceptance of fruits in fragrance, as fruits are becoming more elegant, multifaceted, and downright fun. They're not just ingredients, they're an expression of who we are as a country - a reminder to savor life, enjoy the moment and have fun again!
What are some consumer demands and/or trends you're seeing shaping fragrance innovation/formulation?
NC: In the world of perfumery, history has a way of repeating itself, and just as the hedonistic 1980s brought us big, bold fragrance signatures, we're witnessing an exciting revival of this trend. Post-COVID, consumers are embracing life with renewed enthusiasm. They're eager to hit the town, and what better way to make a statement than with a powerful fragrance signature that ensures they stand out and are noticed in the crowd?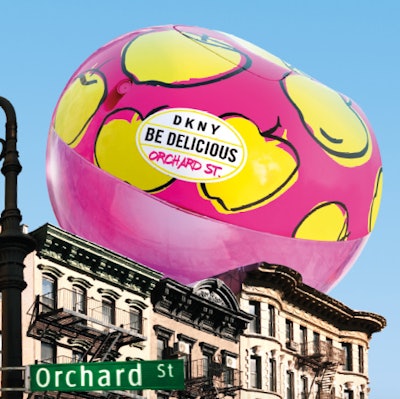 We love the addition of an immersive experience for fragrance launches, can you touch on the Be Delicious event?
NC: DKNY Be Delicious Orchard St draws inspiration from the bustling Lower East Side in downtown New York — a forward-thinking neighborhood with historic roots. An area bearing a reputation for being ahead of the curve, the Lower East Side is a diverse melting pot full of eye-catching street art, trendy flair, and punchy flavors. The namesake Orchard Street is a small but significant piece of the neighborhood.  So, we couldn't think of a better location for a launch event than right on Orchard Street! A true fragrance immersion experience, guests were treated to DJ Sets, Orchard St-inspired cocktails and customized fragrance bottles created by Lower East Side legendary graffiti artist Claw Money!