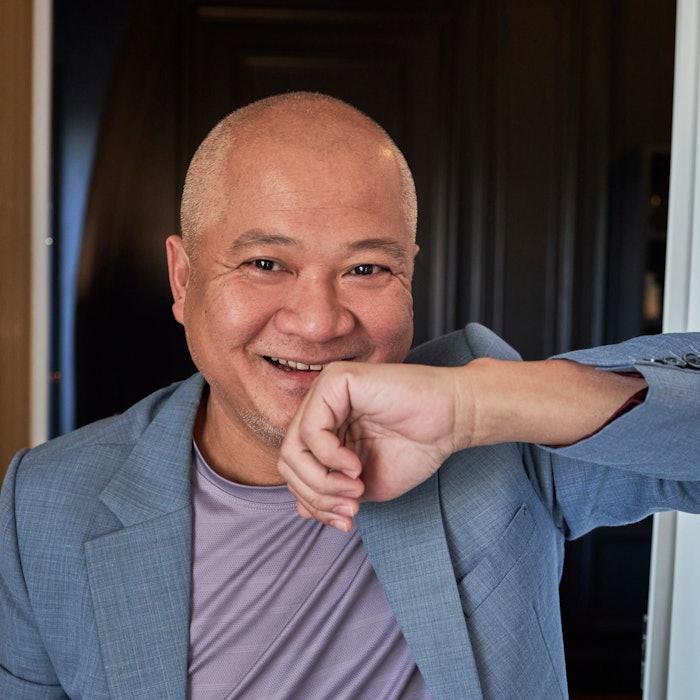 Martin Lagardère
Master perfumer Loc Dong is joining Symrise's Fine Fragrance division. With over three decades worth of experience, Dong is joining Symrise's creative teams in Paris and New York, where he is said to play an important role in the International Prestige accounts. 
He began his career in perfumery in 1992 at Haarman & Reimer (H&R merged with Dragoco to form Symrise) where he worked until 2002, before continuing his career at IFF for 20 years between New York and Paris. 
Per Symrise, Dong developed his knowledge of aromatherapy at a very young age with a healer grandfather, who taught him how to identify, smell and harvest local healing plants. This rich, hands-on knowledge of tropical botanicals and raw materials has greatly influenced and built a foundation for the way he creates today.
Loc Dong, master perfumer, Symrise, "By nature, I'm an explorer and a risk-taker. I get inspired by the people I meet, cultures and life experiences. My responsibility as a perfumer is to bring something new through my creations. By embarking on this journey with Symrise, I can bring new perspectives, offering exciting olfactive advancements to clients and create desire to consumers worldwide."
Ricardo Omori, senior vice president, Global Fine Fragrance, Symrise, "It's a real pleasure to welcome Loc Dong as a master perfumer, he has a great expertise in the prestige perfumery industry. At Symrise, we are constantly pushing the boundaries of creation to meet our customers' needs and expectations. The arrival of Loc Dong is an important step in our strategic objective to accelerate our positioning in this market."
Véronique Ferval, vice president, Creation, Global Fine Fragrance, Symrise, "Loc Dong joins Symrise as a master perfumer with the ambition to bring new expertise and the desire to write a new chapter in this history. His perfumery surprises us, enchants us and pushes us out of our comfort zone. His ultra-modern creative style combines a raw naturality with an outstanding conceptual and abstract vision. We are honored to welcome him to our extraordinary team of creative perfumers."