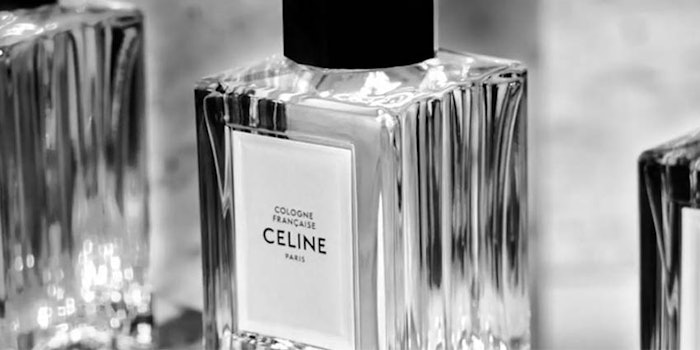 More than 50 years after the launch of its first (and, to date, only) scent, 1964's Vent Fou, Celine has re-entered the world of fine fragrance.
Creative director Hedi Silmane—known for his minimalist, androgynous aesthetic—has crafted an appropriately unisex collection comprised of 11 perfumes named Haute Parfumerie, reports Vogue.
Drawing inspiration from "smoky Parisian nightclubs and French perfumery in the '60s and '70s," the scents feature notes such as iris, rose, tree moss, or chypre accord. Nine of the fragrances will be available fall 2019:
Parade
Saint-Germain-des-Prés
Dans Paris
Cologne Française
La Peau Nue
Eau de Californie
Reptile
Black Tie
Night Clubbing
The remaining two—Rimbaud and Bois Dorman—are slated for release in 2020.