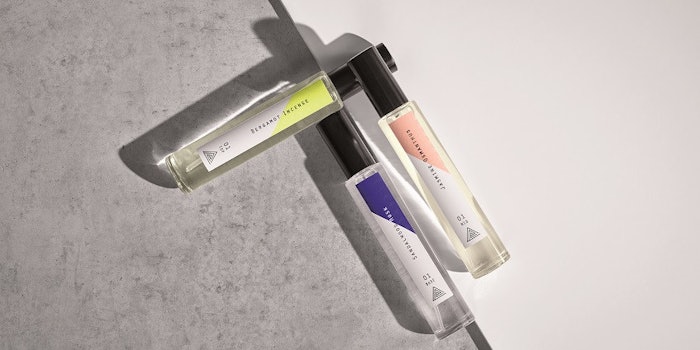 Experimental Perfume Club has released its first fragrance collection with Layer, a collection of three scents designed to be layered.
Representing the top, middle and base notes of fragrances, the three scents can be either worn individually or blended or layered to desire. The scents include:
A bergamot/incense eau de parfum. Serving as the top layer, the scent is a blend of bergamot oil, juniper berry oil, incense oil, olibanum resinoid, tea notes and iris resinoid. 
A jasmine/osmanthus eau de parfum. A tribute to the white flower, the scent includes jasmine sambac absolute, osmanthus absolute, frangipani flowers and mineral notes.
A sandalwood/musk eau de parfum. A base of leathery and musk notes, the scent includes pink peppercorn, Indian sandalwood oil, vetiver, ambroxan and leather suede notes.
"Wearing and choosing a fragrance is a very personal choice, users often wear a fragrance as a way to express their personality or make them feel good," said Emmanuelle Moeglin, founder and perfumer at Experimental Perfume Club. "Being able to personalize a fragrance, therefore, responds to a user's need and demand for individuality."