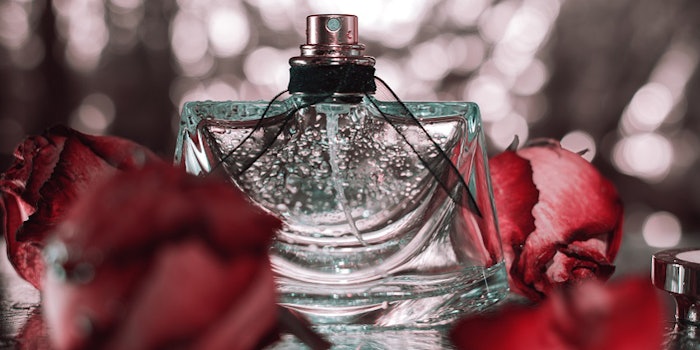 Jean Blanc Boutique has announced the launch of its latest fragrance, Toujours Rose.
After appearing on the 14th season of "The Bachelorette," Jean Blanc created his fragrance company with the goal of empowering women. In the creation of the fragrance, he worked with fragrance manufacturer Alpha Aromatics and product developer Gynex Fragrances.  
Meaning "forever rose," the Toujours Rose fragrance is a fresh, floral scent that includes top notes of lemon, litchi, tarragon, bergamot, honeysuckle and orange flowers; heart notes of damask rose, black currant, apple, cedar, magnolia and peach; and base notes of jasmine, amber white musk and woody notes. Additionally, a portion of the fragrances' sale will go to fund Girls for Gender Equity and a poverty alleviation-focused charity.
"I've always been passionate about the emotions that are evoked by fragrances, and I wanted to create a signature scent for courageous women everywhere. I felt compelled to create a scent that would complement everyday women and boost their confidence no matter where they are in life's journey—Toujours Rose does just that," said Blanc. "Several hundred hours went into the development of this fragrance; we wanted to create an aroma for the modern woman, a scent for the #MeToo movement, one that would radiate absolute class. This was accomplished by assembling an exceptional mélange of top, heart and base notes aimed at empowering women."