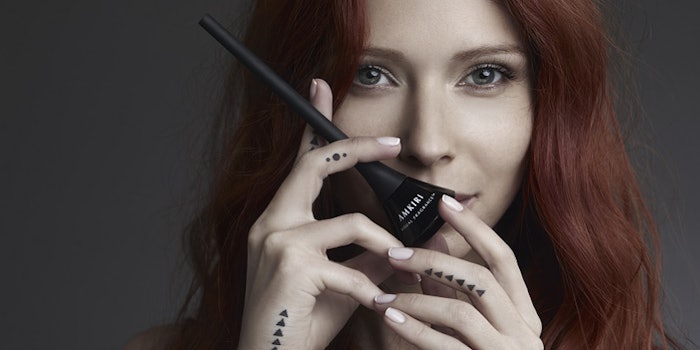 International Flavors & Fragrances Inc. (IFF) has entered into a partnership with Amkiri, the creators of the first patented visual fragrance technology.
Launched on March 22, 2018, the Amkiri's team of chemistry experts and engineers created a technology that allows users to apply a scented ink to skin with a specific applicator. The formula for the ink is long-wearing and can work with any fragrance or color. Through this partnership, IFF will showcase its capabilities in naturals, molecules and cosmetic actives, among others. "This is a significant innovation in the fragrance category, merging strong and deeply personal visuals with the resonance and emotion of fragrance," said IFF chairman and CEO Andreas Fibig.
"This partnership with IFF signals Amkiri's commitment to product excellence and establishing visual fragrance as a part of consumers' daily beauty regimen. The company will continue to develop more ground-breaking technologies that will continue to serve and disrupt the beauty industry," said David Chissick, Amkiri Chairman.