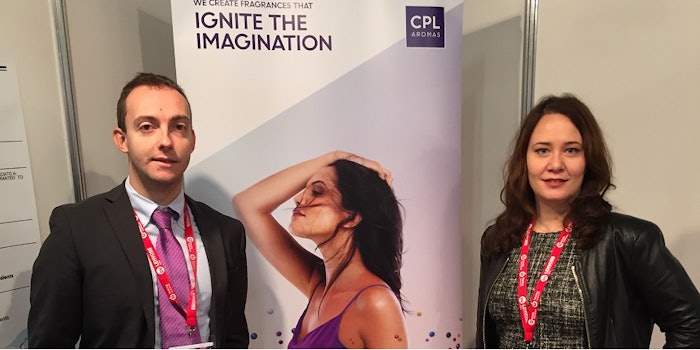 CPL Aromas Italy exhibited at the 2017 Making Cosmetics Milan, which took place from November 28-29, 2017.
During the exhibit, attendees were able to meet CPL Aromas perfumer, Celia Cirimbili, and view a selection of the company's eau de toilette products. Among the products included CPL Aromas' AromaFusion range and AromaGuard technology. The materials in the range include:
Kashmir Fusion. A blend that features cedarwood, sandalwood and patchouli with a woody amber back note.
Incense Fusion. Fusion of natural, resinous amber notes with spice and fruit tones.
Smoke Fusion. A blend of smoked woods with an oriental twist.
Orris Fusion. Blend of dry woods and cedarwood with orris and amber notes.
Pepper Fusion. A twist on traditional pepper that includes woody and amber notes.
Citrus Fusion. A combination of citrus and woody and nutty characteristics.
Oak Fusion. Blend of cognac and sweet gourmand vanilla notes.
"We consider CPL Aromas' participation in Making Cosmetics Milan a success. Many of our customers visited the stand and spent time with our junior perfumer, Celia Cirimbili, smelling our creations and sharing briefs with us. The show has grown hugely in recent years, with a record number of exhibitors in 2017," said Luca Ilorini, business development manager for CPL Aromas Italy.