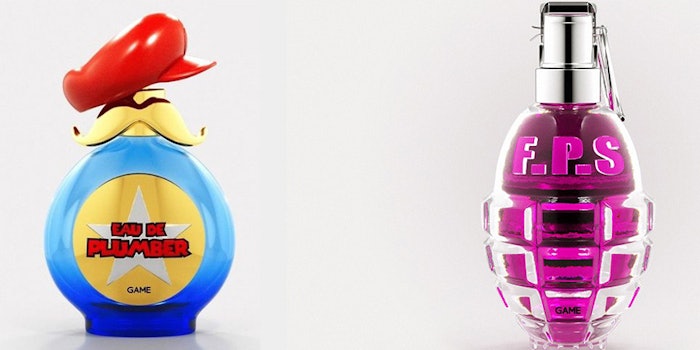 Game UK has launched two gaming inspired unisex fragrances this holiday season: Eau De Plumber and F.P.S.
Related: OmanLuxury Partners with Albea for Packaging
The first, Eau De Plumber, inspired by Mario, contains earthy notes of toadstool, balanced with high notes of peach and daisy, and mid-tones of grass lands.
It is available in a 200 ml collector's bottle, adorned with Mario's hat and mustache. 
The second fragrance, F.P.S, contains under-tones of napalm, with bouncy high-tones of watermelon and cigars.
The perfume bottle resembles a pink 200 ml crystal grenade.