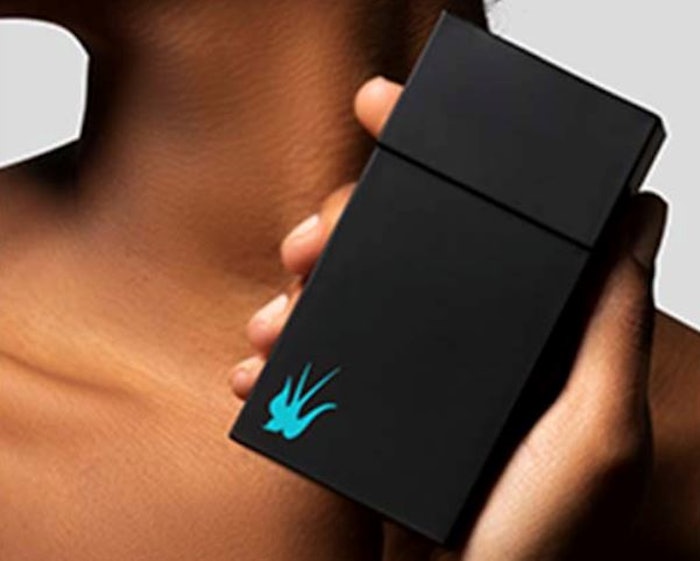 Wellfounded Botanicals, an eco-friendly and woman-owned cannabis wellness brand launched a luxury CBD Eau de Parfum in partnership with Scent Beauty, Inc. 
Related: What's New in CBD-Infused Fragrances
Inspired by Wellfounded founder Sara Rotman's personal wellness journey from beauty and fashion branding guru to cannabis and CBD cultivator. The fragrance is designed to bring customers on a unique scent journey combining luxury fragrance with the soothing aromas of CBD. Perfumer & Flavorist+ connects with Rotman to get discuss wellness in fragrance, line details and more. 
Perfumer & Flavorist+ [P&F+]: What was the inspiration behind launching Wellfounded Botanicals? Could you explain the emphasis on wellness and healing? 
Sara Rotman [SR]: My husband, Nate and I came to this life on our certified clean green cannabis farm nestled in the foothills of Santa Barbara County, by accident. As a steadfast non-smoker, I was somewhat of a reluctant cannabis person. I never really had a strong attraction to it. And that lack of interest led to a grossly uninformed opinion of the cannabis plant, its power and the culture surrounding it, both real and imagined. Then I had the grave misfortune of becoming life-threateningly ill with Crohn's disease. After exhausting everything Western medicine had to offer, and receiving a loving nudge from Nate, I thankfully turned to cannabis. And it saved my life in more ways than one. Now, I'm a true believer. My therapies focused on tinctures, capsules and topicals. I found that high concentrations of full-spectrum CBD and THC successfully controlled my pain and calmed my chronic inflammation. This potent combination offered me profound relief, and I quickly discovered cannabis oil also had near-miraculous effects on my skin—removing redness and blemishes and producing a calm, healthy glow. The results were dramatic. And the more I used my therapies, the better things got. Cannabis allowed me to find wellness in my body, skin and soul and now I get to share the wellness I found on my 63-acre farm with others through Wellfounded Botanicals tinctures, capsules and topicals.
P&F+: Could you touch on your latest release, Wellfounded Eau de Parfum? What made you want to take the leap into creating a fine fragrance?
SR: The eau de parfum is inspired by our independent, family-run farm in Santa Barbara. Golden California sunlight, morning sea breeze and herbaceous rolling green hills merge with coastal sage, eucalyptus, valley oak, sea spray and cannabis sativa to embody our magical terroir.  In addition to our tinctures, capsules and topicals like face oil and body balm, I thought people should experience the calm and beauty of the farm and magical cannabis terroir in a CBD fragrance.  
P&F+: Did you work with any fragrance houses to create Wellfounded? If so, when you consider and source fragrance materials/ingredients for your product, what are the criteria for the materials and suppliers to ensure they align with your mission? 
SR: I worked closely with Raymond Matts, a fragrance designer.  The perfumers of this fragrance are Firmenich Alexis Grugeon and Honerine Blanc. The intention was to create a fragrance with a signature that would allow individuals to experience the farm through their sense of smell.  The craft of perfumery relies on our knowledge of the palette and being able to start from an idea, a clean slate to create a new experience. The only criteria is that we were free to create, the rest came naturally through Raymond's expert stewardship (and many modifications) creating the right balance of notes to achieve a transportive experience that is authentic to the terroir of our farm.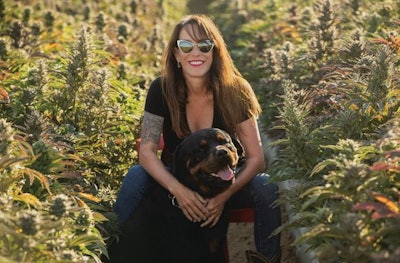 P&F+: What are some of the challenges with formulating CBD-infused fragrance products? 
SR: There were no issues as the smell can be similar to aromatics that we use in perfumery.  Raymond had an idea for a modern green fragrance and what we created is really beautiful. The fragrance captures elements of the farm from the smell of the sea traveling up through the mountains, various plants and trees. This addition was a natural fit and provided cooling elements to the overall impression. 
P&F+:  It seems as though more fragrance launches are emerging with wellness in mind. From your perspective, what does the future of fragrance look like? 
SR: Consumers are more focused on health and wellness than ever before so it's no surprise we're seeing more fragrance launches with wellness in mind.  As consumers look for brands with purpose and values that align with their own and brands find new ways to reach consumers, I think we will see more fragrances as extensions of larger brand stories and collaborations. 
P&F+: What does the future look like for Wellfounded Botanicals? More fragrance launches? Any short-term or long-term plans for the company? 
SR: We just launched our full line of Wellfounded tinctures, capsules and topicals in ratios of CBD:THC that magnify the healing power of the whole cannabis plant - now available in select California dispensaries. We're also working on a THC version of Wellfounded's inspired, CBD-infused signature scent. Ultimately, we get our inspiration from the farm and the love and wellness we find there, so we'll see what inspires us next!
Want to know everything going on in flavor & fragrance? Sign up for P&F+'s newsletter. You can also follow along on Instagram and LinkedIn.