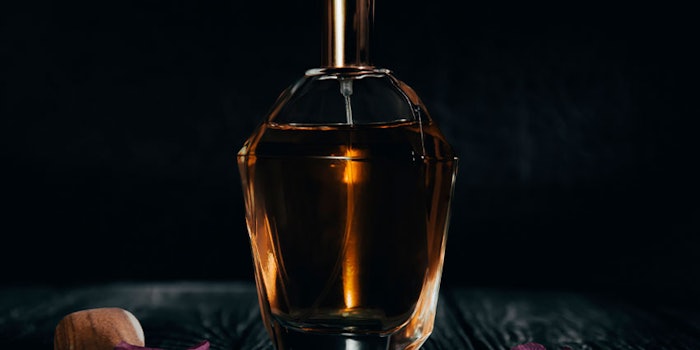 Like iconic perfume ingredients and fragrances, many classic beverages have unique, deep and olfactive histories. According to a Chinese legend on tea, the Chinese emperor Shen Nong was sitting underneath a camellia tree drinking hot water when some of the tree's dried leaves fell into the water.1 Intrigued by the aroma that it created, he drank the water and discovered a beverage that revitalized him.2 Tea isn't the only beverage that has an interesting story to tell; many classic cocktails have one too. One of America's oldest cocktails is the Sazerac, a cognac beverage that is mixed with absinthe, sugar and one particularly fragrant ingredient: Peychaud Bitters. The story has it that a Creole apothecary by the name Antoine Amédée Peychaud would supply a local New Orleans bar with the chief component of the cocktail: aromatic bitters that added a slightly fruity flavor and notes of mint and anise.3 The beverage became so popular that New Orleans made the Sazerac its official beverage and Peychaud bitters are still sold to this day.
Flash forward to today, and consumers are not only looking for delicious ready-to-drink (RTD) beverages, but also searching for their scents in the fine fragrances that they purchase. At least partially influenced by the demand for gourmand scents, fine fragrances inspired by beverages have become a trend in their own right. As consumers look for simple comforts in their daily lives, many people are gravitating toward beverage-inspired scents that remind them of their favorite cocktail, whiskey or morning cup of coffee. While maybe not as popular as some of the larger fragrance trends we've seen in recent years (clean and green fragrances, etc.), beverage-inspired scents have left their unique mark on the fragrance market by delivering scents that smell so good that you wish you could drink them.
Summing up the state of beverage-inspired scents, fragrance journalist Eddie Bulliqi said: "Beverage-inspired fine fragrance is continuing to increase in popularity today as a development on the gourmand trend, allowing perfumers to expand their palette into unexplored territory at the same time as delivering empathy through hyper-naturalism and high-emotion experiences such as the taste of mojito sipped at a luxury hotel bar distilled into a smell. The principle of exploring temperature, too, provides a framework to inflect even greater authenticity into olfactory experiences and innovate the tried-and-tested with new effects."
References:
Sivasubramaniam, Sinnathurai. "Tea." Encyclopædia Britannica, Encyclopædia Britannica, Inc., 22 Mar. 2019, www.britannica.com/topic/tea-beverage.
History of Tea - Learn About Tea History, www.coffeeteawarehouse.com/tea-history.html.
Hunt, Kristin. "The Story behind the Sazerac." Thrillist, Thrillist, 11 May 2014, www.thrillist.com/drink/nation/the-history-of-the-sazerac-new-orleans-official-cocktail.