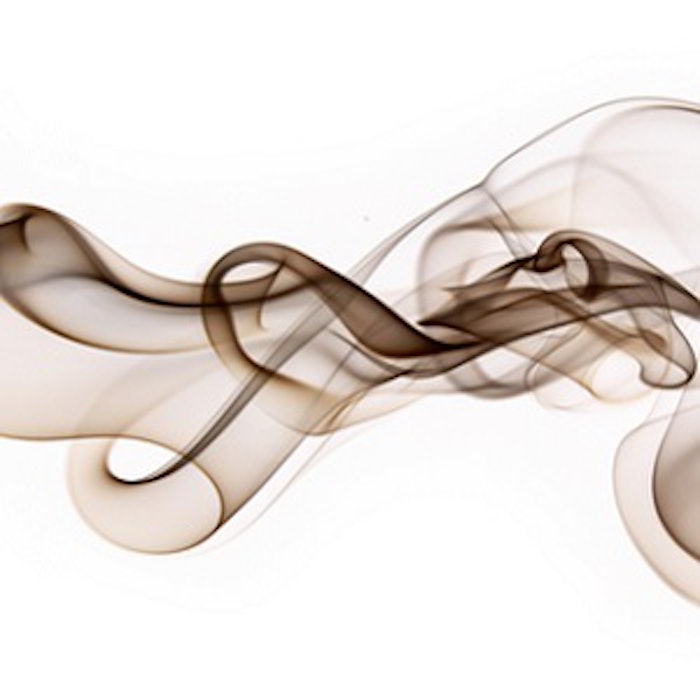 In addition to contributing to fine fragrance projects such as Clinique Happy Heart, Estée Lauder Youth Dew Amber Nude and Ralph Lauren Polo Blue, Laudamiel has gained notoriety for a collection of 15 fragrances inspired by Patrick Süskind's novel, Perfume: The Story of a Murderer. In addition, as part of a collaborative program run by IFF, he has lectured on fragrance design at The Royal Academy of Fine Arts in Antwerp, Belgium.
Most recently, Laudamiel has moved beyond the fine fragrance bottle. The perfumer re-teamed with frequent collaborator and IFF colleague Christoph Hornetz* on a range of "air sculptures" for the 2008 World Economic Forum (WEF) in Davos, Switzerland. The scents were dispersed in conference spaces via aroma dispensers with the aim of evoking a range of complex concepts, including cooperation, high tech, optimism and endangered polar regions.
"Even though Davos has a very corporate image," says Laudamiel, "it is looking to the future—and the world of olfaction, of smell and perfumery is part of the future."
Here, in his own words, Laudamiel speaks in-depth about this novel project, his creative process and some of the key materials he employed in his formulations.
Other topics discussed: Architecture of a Fragrance Partnership; Sculpting Scents; The Materials; The Creative Process; Unique Engineering Challenges; Looking Forward; Trend Tracking: Beyond Simple Gourmand Fragrances