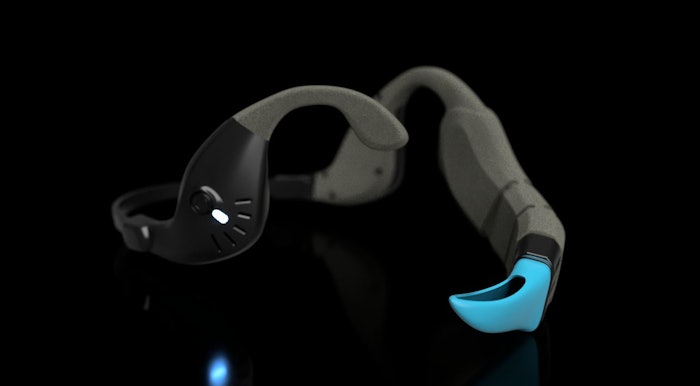 C/O OVR
You may remember OVR's (Olfactory Virtual Reality) name from the cover of the June 2022 issue. Within the article, "OVR Technology's Scentware for Virtual Reality," CEO and co-founder Aaron Wisniewski, alongside Sarah Socia, vice president of Scentware, shared their insight on the various facets of the newly developed technology. On a mission to unpack the various aspects of well-being, OVR Technology has merged the worlds of virtual reality and olfactory to create the Architecture of Scent (AOS). Assembling a team of researchers, practitioners and technologists, AOS is designed to use scent to stimulate and access memory to transform cognition, emotion and behavioral responses.
Related: KetamineOne Partners with OVR Technology on Virtual Reality Treatment
Since then, the company has been diversifying its technology and expanding its reach. The updated tech is the first spatial scent technology for the metaverse.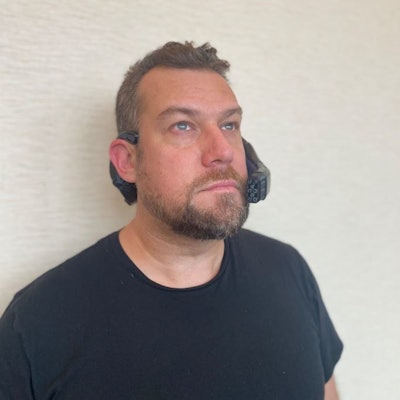 How It Works
The ION3 patented microtechnology is said to create extremely precise, "nano bursts" of scent without the use of heating elements or fans. The reusable scent cartridge has eight base scents that can be used to create multiple combinations and variations. Scents are both released and "cleared" with near zero latency allowing for rapid cycling of experience without odor buildup.
A patented software plugin is said to understand user behavior in the virtual world and send real-time wireless signals to hardware components for activation. It works with all digital content developed in Unity or Unreal. The interface mimics audio components so virtually zero up-skill is needed.
The OVR release reads, "Scents are complex mixtures of aroma molecules that we formulate based on our sensory expertise as well as chemical data we get from frequent 'field sampling' in nature[..] Some scents are extremely accurate and realistic while others are more suggestive. It all depends on the application and desired outcome. " 
All scents are water-based and approved by IFRA for safety. Scentware creation is also informed by psychology, neuroscience, and research.