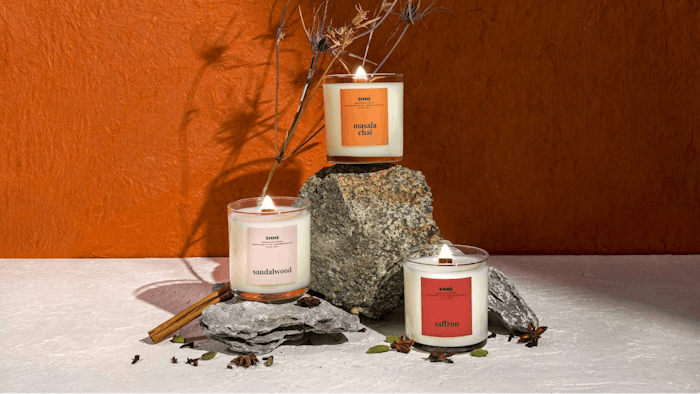 Courtesy of Emme Essentials
Emme Essentials, a producer of natural home fragrance products, has added to its line of candles with two seasonal scents as well as wax melts.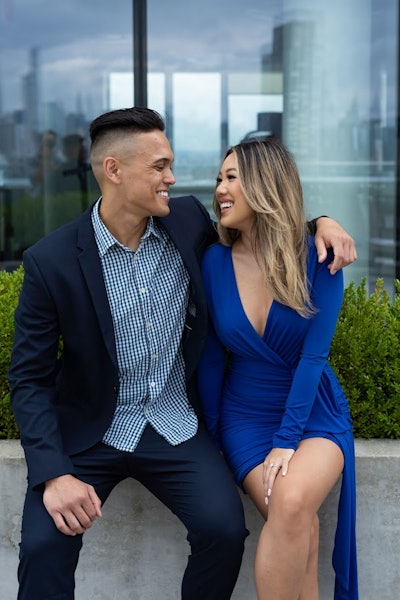 Related: Givaudan Debuts Fall Fragrance Guide 2022
The brand was founded by an Asian-American couple, Erica Luo and Mark Fuqua, during the COVID-19 pandemic. According to Emme Essentials' website, the two had recently moved away from their families and found solace in burning candles. The missing link while enjoying said candles was the access to scents reminiscent of their Asian heritage.
The brand's collection offers hand-poured micro-batched soy wax wood-wick candles free from gluten, toxins, paraben and phthalates. 
Emme's latest scent release comprising of Masala Chai, Saffron, and Sandalwood was said to have been crafted using direct feedback from customers being that "South Asian influence is sparsely offered in home goods inspired by Asian culture."
A selection of flavor-inspired scent collection include: 
Masala Chai offers scent notes of cinnamon, cardamom and clove.
Saffron offers scent notes of saffron, tobacco and white tea.
Sandalwood offers scent notes of sandalwood, patchouli and oud.
The recently debuted wax melts come in Lychee, Matcha, Ube, Honey Jasmine, Sakura and Bamboo.
As for a seasonal selection, Roasted Chestnuts (with notes of roasted chestnuts, maple and cedar) and Pumpkin Persimmon (with notes of pumpkin, persimmon and allspice) scented candles have also been added to the collection. 
The brand also offers hand sanitizers, accessories and limited releases.
Want to know everything going on in flavor & fragrance? Sign up for P&F+'s newsletter. You can also follow along on Instagram and LinkedIn.